CXA Group to restructure in favour of SaaS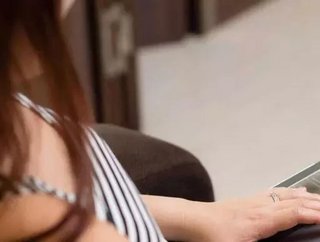 Singaporean startup CXA Group to restructure in favour of its software-as-a-service arm...
The transformative startup CXA Group has announced it is radically restructuring and selling its brokerage business.
The insurtech sold the segment to the Hong Kong global employee benefits broker, Pacific Prime, for an undisclosed amount.
Currently, CXA Group provides SaaS product to SMEs and retail bancassurance platforms in Singapore, Mainland China and Hong Kong. The company also provides an employee benefits and health platform in Thailand.
The move is part of a restructuring strategy that will see Asia's leading insurtech startup change direction to concentrate solely on its software-as-a-service (SaaS) products. 
CXA Group, which was founded in 2013, had a modest start with just three Fortune 500 clients. But the Singapore-based enterprise has grown into the region's top insurtech company and has the backing of several leading investors. 
CXA Group raised $8m in a Series A round in 2015 led by NSI Ventures and raised an undisclosed amount of funding from Humanica and HSBC Life International early last year. Prior to that, the group also closed a $25m Series B round led by EDBI and B Capital Group. 
A new direction for CXA Group 
The unprecedented growth of the company, particularly during the pandemic, saw CXA Group's business expand by 218%, driving a revenue growth of 45% across all areas of the company. Founder and CEO, Rosaline Chow Koo, said the company is now "doubling down on its SaaS business" due to the business expansion. 
"Last year, our enterprise SaaS business, which we invested in over the last two years, saw a surge in demand, not only in Asia, but in Europe. We grew by 218%, and that's from nothing in [comparison to] 2019," Koo confirmed.
In 2020, CXA's SaaS arm brought in 70% of its revenues, while the other 30% came from its brokerage business.
Furthermore, though the company had planned to hold a fundraising drive to generate as much as US100m, the sale of its brokerage arm means it will no longer be looking for additional funding, Koo confirmed.
Insurtech capital
The company is now planning a new expansion strategy using the funds generated by the sale of the brokerage. GXA Group's tactic includes increasing its presence across Asia and into Europe. It will also be used to support banks, insurers, and payroll companies to leverage CXA's benefits and its health and wellness platform.
"As insurance companies speed toward becoming more digital businesses, the industry is looking for advanced solutions to accelerate this transformation," Koo added.