Customer centricity in the insurtech space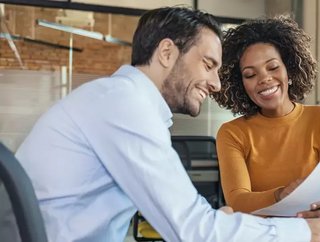 We spoke to Jo Butler of Charles Taylor and Jenny Derfler-Cohen, CEO and founder of Air Doctor to find out more
Customer centricity is now a central theme to all insurtech business models, driving both decisions on technology and operational processes. Looking after customer needs and demands, is viewed as a critical way to capture a secure and retentive user base.
What factors have driven the move towards customer centricity in insurance?
Jo Butler: The insurance industry has seen a significant change in the needs and demands of its consumers over the last few decades.  Up until recently, policy holders just accepted that buying insurance could be baffling and making a claim was probably going to be a long process.  This acceptance has started to change.   Consumers now demand better and more instant service, driven by patterns of more customer-centric organisational behaviour in other industries. Customers expect to interface at a time that suits them within a system that has no delay and with less hurdles in the process.
In banking and home energy provision, the benchmark of leveraging technology to provide "good customer service" has been rising steadily with 42% of customers preferring the mobile banking experience, for example, to a desktop and in-branch experience[i] .
Compounding this, the Insurance industry ecosystem is a particularly complex web of organisations and data, resulting in the data and the insights often living in the wrong part of the value chain.
The industry is suffering a certain "Fear of Missing Out" as other sectors have drastically improved the bottom line and unlocked some serious sustainable growth for those organisations that get it right.
Jenny Derfler-Cohen: The biggest factors in the shift towards customer centricity in insurance are the general shift to digital services and the COVID-19 pandemic that has accelerated the pace of change. As a result of the pandemic, personalisation and customer focus must now be at the heart of everything we do. As insurance providers become increasingly focused on their customers' preferences and needs, and as consumers gain more power in their buying decisions, it's no surprise that this has been reflected in the development of new insurance offerings and new ways to access existing ones.
Traditionally, many forms of insurance were only accessible via phone or mail. Now, dramatically increased demand in areas such as health and travel  insurance as a result of Covid-19, have encouraged providers to look for online digital solutions. Customers are used to find online all answers in no time. Insurance shouldn't be different. Today insurers understand the need of allowing the customers to control and choose anything related to their medical needs , in a few clicks and getting immediate response. Digitisation and the rise of insurtech are allowing providers to connect with customers directly and tailor plans to their specific needs.
Is the customer centric approach a trend/a development of existing systems/or a new wave that is here to stay?
Jo Butler: That very much depends on where you are as an organisation and where you want to get to, and we see this as an area where organisations will continue to evolve their approach as they grow and prepare for the future.
For some organisations, becoming more customer centric might mean small enhancements to the current approach in order to get the "very last value" out of their existing systems, for example using digital front-end layers to help to unify legacy silos and provide front end interaction.  For other organisations with smaller amounts of legacy, they are better positioned to take on more ambitious digital programmes. These organisations can shift their focus to leverage more of the newer technology that can help them to connect more deeply with their markets.
Jenny Derfler-Cohen: Yes. The customer centric approach is here to stay, and a welcome change. The insurance industry was slow to adapt and somewhat reluctant to adopt a mindset where the customers' needs were put first, but the pandemic has accelerated this shift and there can be no going back.
Many new Digital insurers such as Lemonade, Hippo, libra and others are winning market share as a result of their flawless customer experience along with competitive costs. 
Covid-19 has shed a light on health and wellbeing more than ever before, and that has impacted how all businesses must now function - with the customer first, ensuring that businesses operate with humanity and efficiency in equal measure.
How can Insurtechs ensure that their platforms are offering customer centric services?
Jo Butler: There are two ways that we can look at this, firstly from the point of view of the customers of insurers where insurtechs should be listening to Insurance organisations, understanding what data they need on their customers, when they need and most importantly why. 
Another important area is the Insureds' journey through the insurance lifecycle. As insuretechs we should be doing all we can to understand that journey first-hand, the pain points, and then helping insurance organisations to improve that journey as much as they can, and in turn predicting where the next real wins are in terms of simplification and efficiency.
The other angle is what we as insurtechs can do to be more customer centric ourselves?  Simplifying our vision, helping our customers to mitigate risk, providing our customers with the tools they need at their fingertips, being transparent on pricing and of course very crucially listening and understanding what they are trying to achieve in their businesses and working alongside them to help them deliver it. 
Jenny Derfler-Cohen: When we first started talking about insurtech, it was all about disruption - of the industry, of insurance - and how it would change the game. Now, the narrative is one of collaboration. The next phase for insurtechs should be a healthy pipeline of partnerships between technology innovators with insurance companies, not only helping to revolutionise insurance for providers, but also for their customers.
Through partnerships, insurtechs and providers will help ensure their platforms are offering personalised digital services that connect to customers directly. Given the current climate, health and wellbeing will be at the forefront of people's minds more than ever before, and the shift to all things digital will shine a new spotlight on the insurtech space.
Is the insurtech industry meeting customer needs or is there still a long way to go?
Jo Butler: There is always room for improvement and as customer needs change so does the insurance, they require to support them.  In turn Insurtech must adapt and change to continue to offer technology that is relevant and solves the business challenges our customers bring to us.
If we compare insurance with other industries such as online gaming, where millions of pieces of data about customers and users are collected, analysed, and acted on all in the blink of an eye, then we have a long way to go.
On the flip side, insurers have been leveraging black box technology in motor insurance since as early as 2007. Telematics insurers have been receiving in-depth real-time data about customers and their patterns long before this IoT technology was deployed in other verticals suggesting in some instances Insurance may be ahead!
We're on a journey and we're not at the end yet. Profitability on new-to-market insurtechs in the financial services sector may put pressure on how customers are acquired, and the quality of products and services provided to them. Using data to acquire the 'ideal customer' may inadvertently disadvantage others. This is the balance between business performance and customer needs. 
That said, the power of the customer is still not fully reached. With customers being more connected and with more ability to rate their experience marketers will be using data to refine product and perfect service in response to customers' needs and review.
Jenny Derfler-Cohen: The insurtech industry is certainly headed in the right direction, but we have not crossed the finish line yet. If we compare the hospitality industry, we are at the same stage as when Airbnb, HomeAway, TripAdvisor and Booking.com revolutionized the market. We have only just started to put the customer first and change our business models as a result. Though digitisation and the increased focus on the customer is leading to the creation of plans that are more user-friendly and bespoke, there needs to be greater adoption across the industry.
For example, this needs to be reflected in the Health and Travel insurance sectors. It's imperative that customers have access to bespoke healthcare abroad - not from an emergency centre, but from local doctors with relevant specialties. Simplified access to medical treatment abroad, that customers can use directly and search by speciality or language, and tailor their treatment to specific needs, will be essential as we look ahead to a world where travel resumes beyond this pandemic.
How can technology improve customer experience in the Insurtech sector?
Jo Butler: As more and more data capture occurs from the end user, technology helps to make this seamless and automatic; wider use of the IoT is a great example of this.
As well as capturing data from the user, technology can also be very useful in the reverse.   Technology and data feeds connected into our process through APIs help us to enrich enquiry and policy data with all sorts of technical information that the policy holder just does not know (yet) about their risk.  This simplifies stages of the journey for them and reduces the amount of "thinking" they need to do as they navigate their insurance purchase. 
Jenny Derfler-Cohen: The Covid-19 pandemic has been a pivotal crisis, increasing our reliance on technology significantly in a short space of time. Even more importantly, it has forced industries that have been traditionally slow to innovate to accelerate. By tailoring plans to meet customers' specific needs and allowing direct-to-customer interaction, technology is the driving force enabling insurtech to streamline processes and allow for a more personal touch. Increasing the number of customer touchpoints allows for better and easier engagement and feedback, giving the insurtech space further insights to improve their services and processes.
The commentators: 
Jo Butler is the product portfolio manager at Charles Taylor Insurtech. She is a highly experienced product lead with over 20 years helping organisations create, manage and launch digital product offerings into global market verticals.
 Jenny Derfler-Cohen is CEO and founder of Air Doctor, the leading global app that connects travellers to local private doctors when they fall ill abroad. Air Doctor is active in 61 countries and recently won the DIA (Digital Insurance Agenda) Diamond Award for Strategic Impact