Cover Genius launches new holiday park cover with RMS Cloud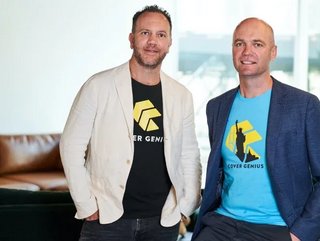 Australian insurtech Cover Genius has partnered with RMS Cloud to launch the new products and services in ti,e for the holiday season.
Cover Genius, the Sydney-based embedded insurance provider that provides protection for some of the world's leading digital companies, has forged a new partnership with park and campground property manager RMS Cloud to offer new damage and liability cover for holiday park residents.
The insurtech's distribution platform, called XCover, will collaborate with RMS Cloud's property management software, enabling park operators to provide mandated liability and natural disaster coverage, for long-term and short-term rentals.
Currently, Cover Genius is partnered with AXS, Skyscanner, Amazon, eBay, FlipKart, Shopee, Ryanair, Descartes, ShipRush, and more. The insurtech boasts of a customer base of "millions' across more than 60 countries and 50 US states, all operated through a single API.
According to reports, the new cover will allow for flexible upgrades will also be available, and will be measured on property values and contents. The XCover platform can also automate the audit process for both park operators and residents.
Cover Genius provides flexible embedded cover in time for summer
By embedding Damage & Liability Cover into its software, RMS Cloud said in a recent statement that if the worst happens, all parties can "take comfort that repairs, replacement, and remediation are controlled by the award-winning XCover platform".
Speaking about the new cover products and service, Cover Genius CIO and Co-founder Chris Bayley, explained, "Holiday park operators can now seamlessly offer residents protection for natural disasters, unexpected repairs and more. The arrangement will automate compliance functions that are otherwise "manual and cumbersome," he said.
Cover Genius CEO Angus McDonald said that as the short-term rental market continues to grow, holiday park operators are facing exclusive challenges that haven't been covered by traditional insurers. Therefore, the market demand has been strong.
"We partnered with RMS Cloud to create a tailored offering that addresses the needs of park operators and their residents. In a single platform, both parties can now rent, manage and protect properties seamlessly," McDonald said.
Chief Sales Officer Peter Ferris added, "without the complications of traditional insurers and the manual effort of auditing mandatory coverages.
"Cover Genius helped us create a solution that is flexible and benefits holiday park operators, property owners, and guests, while also relying on existing billing relationships. We're thrilled we can protect residents and provide claims support through the easy-to-use RMS Cloud platform."