Cover Genius and Intuit to provide bespoke products for SMBs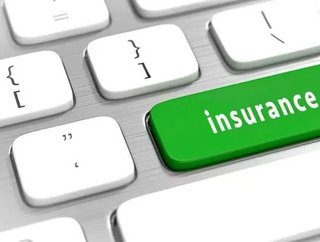 Insurtech leader Cover Genius has teamed up with software company Intuit to develop insurance products specifically for small-medium businesses (SMBs...
Insurtech leader has teamed up with software company to develop insurance products specifically for small-medium businesses (SMBs).
The former company, which recently raised AU$15m for its , has stated that its first solution will be called 'Shake Shield' - a parametric insurance solution designed to provide swift financial support in the event of an earthquake. 
The product has been underwritten by Palomar Excess and Surplus Insurance Company, reinsured by and will be initially available to SMBs in the California area via Intuit's .
Giving reassurance to small businesses
Both companies have expressed satisfaction with the collaboration, with each highlighting that a tech-driven response to the numerous stress factors affecting small businesses is required. 
"Cover Genius' superior technology and customer-first approach align well with our overall strategy to deliver the right tools and services to help small businesses succeed and offer peace of mind to our customers," said Mauricio Comi, Head of SMB Insurance, Intuit. 
"In the current climate, businesses are looking for products that can help protect them when things go wrong and Shake Shield is the first of many that we will explore with Cover Genius."
Mitch Doust, COO for the Americas, Cover Genius, added, "Over the past few years, we have all experienced natural catastrophes like the coronavirus pandemic, earthquakes, wildfires and floods which highlight the need for businesses to receive timely financial support from their insurance companies.
"We are thrilled to team up with Intuit, a Fortune 500 company that is committed to a technology-first approach to insurance that drives better outcomes for small businesses. We are also excited to expand the collaboration into additional commercial insurance products down the line."
Emerging themes in SMB insurance
Cover Genius and Intuit's collaboration matches the prevalent trends in SMB insurance recently by McKinsey & Co:
Moving to digital insurance channels is now 'table stakes'
Insurtech is becoming an 'enabler' or optimisation partner for incumbent carriers, as opposed to a market disruptor: 61% of surveyed companies fell into this category
The company also highlighted the following:
Omnichannel engagement is becoming the norm, but person-to-person customer interaction is still important
Commercial lines are resistant to standardisation and still require agent participation 
Achieving success in the modern market will, McKinsey suggests, be predicated on combining these four themes in a successful strategy. "Leading carriers will be those that empower the carrier–agent relationship with data and analytics while still remaining adaptable to the multiple channels that customers choose for interaction."