Covéa to Acquire PartnerRe in $9bn (USD) Purchase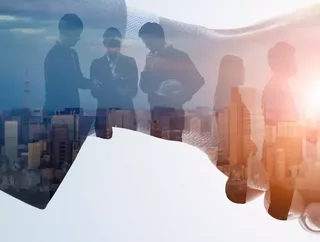 Covéa signs a letter of intent with ParnerRe to purchase the insurance giant for $9bn, creating one of the world's largest insurance companies
French insurer and reinsurer Covéa announced it will buy Bermuda-based PartnerRe for $9bn in a bid to increase its global footprint. The deal, which is the biggest merger and acquisition (M&A) transaction in France this year, will see the combined company become one of the world's top insurers by premiums.
While commenting for the Financial Times, Covea chief executive Thierry Derez stated, "This brings an international dimension and it also resonates with some of the big trends that are only going to grow."
Why is Covéa's purchase of PartnerRe important for insurtech?
The acquisition is also a coup for insurance technology as Covéa has deep pockets and has been expanding its competitiveness by providing new insurtech products, services, and digital solutions to meet the evolving needs of the market.
In June 2021, the company launched a life-insurtech called Bequest. The product aims to make life insurance easier, faster and cheaper. The application process can be reduced from minutes down to seconds with their innovative technology that removes the most obvious barriers like appointments.
In addition, Bequest will give their users full control over their estates should something happen - it's all part of simplifying the often confusing world of insurance into understandable terms so everyone has access no matter what their situation may feel like at any given moment in time.
How did the Covéa-PartnerRe agreement take place despite collapsing in 2016? 
The agreement has been attempted before: Covéa and PartnerRe previously agreed on a purchase agreement in which Covéa would have paid a price of $9bn for PartnerRe, producing a profit of around 30% off the $6.9bn Exor paid for PartnerRe in 2016. 
Attempts to renegotiate the price failed following the Covid-19 epidemic and both companies were unable to reach an accord, so the transaction fell through.
It was not until the beginning of March 2021 that both sides reached a renegotiation agreement after Covéa had paid compensation for pain and suffering to Exor.
To smooth things over and sweeten the deal, Covéa invested 1.5bn Euros in projects with Exor and PartnerRe. Half of those investments were made available for investments, while the remaining half went into the development of new products, which was agreed to be managed by PartnerRe at the time.