Consumers want more communications from insurance firms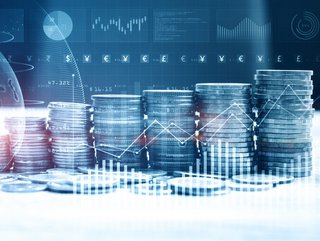 New research from Duck Creek Technologies has found interest in insurance solutions from consumers is overshadowed by poor communication from carriers
New research by software company Duck Creek Technologies has found that consumers want more frequent and relevant communications from insurance firms, as well as greater access to usage-based insurance policies and add-on products.
The Global Consumer Insurance Insights Survey – which was conducted independently by Research in Finance and includes feedback from 2,000 consumers from around the world – found that nearly 60% of respondents have a strong interest in usage-based insurance policies.
Research in Finance Head of Insight, Karen Scott, said, "Many companies tend to focus too much on their product or service and forget to listen to what consumers are telling them or fail to even ask the questions. This results in declining revenue, profit and brand loyalty. The goal of any business is to create sustainable shareholder and customer value, and that objective is easier to reach when we listen to consumers and most importantly create the changes required to meet their needs."
Consumers want more communication with insurance providers
The results of the survey revealed a number of key themes, including, while carriers are doing many things well (more than a third of global consumers rate the insurance buying experience as very good, US consumers are most pleased with 45% rating it as very good), consumers highlighted clear communications gaps, strong interest in more engaging digital channels, and more frequent and relevant communication – particularly around claims.
14% of consumers had not received a renewal reminder from their carrier, while a third never heard from their insurer on an annual basis, while 95% said they would like to hear more about the status of a claim.
Duck Creek Technologies CEO Mike Jackowski said, "This is an exciting time for our industry, where the most successful insurance businesses are undoubtedly those who act on their ability to listen to consumers, react quickly, and consistently provide high quality, relevant products and services to their customers.
"This pioneering survey highlights some surprising home truths about communication and engagement with consumers that many carriers may assume they have addressed. At the same time, the strong consumer interest in insurance innovations such as add-on products and usage-based insurance, with nearly 60% of consumers expressing an interest in the latter, is a clear strategic opportunity."
Using technology to maximise customer experience
The survey also highlighted the ongoing transition to digital communications with carriers, and consumers' willingness to use online services to switch insurance, and make changes to their insurance policies.
"Now, carriers have at their fingertips the technology and tools they need to grow their digital presence, enhance their distribution channels, maximise their data, and create truly compelling, persona-based interactions that anticipate and exceed consumer preferences and expectations," added Jackowski.