Concirrus CEO Andy Yeoman on insurtech advantages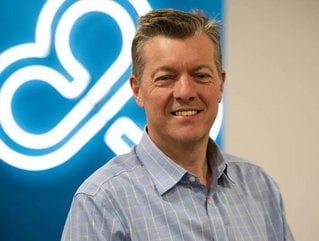 Concirrus Co-founder and CEO Andy Yeoman tells us what inspires him - and why insurtech offers so many competative advantages
Andy Yeoman is the CEO and co-founder of Concirrus. A voracious reader and a golfing fanatic, he tells us how his year is panning out, what inspires him - and why insurtech has such a competitive edge in the industry.

Who was your childhood hero and why?

I was really fortunate when I grew up, in that my parents lived 200m from the local golf course so, from the age of 11, I became obsessed with the game. On school nights, weekends and holidays I was always out practicing and loved watching the game on TV. My hero was a German professional called Bernhard Langer – I admired his cool head and systematic approach to improving his game. I once remember an article quoting him saying that 'winners are created on the practice ground by those that practise to mitigate their weaknesses rather than flatter their strengths'.

What's the best piece of advice you ever received?

I've received many pieces of advice over the years that I've cherished and carried around with me. The one that comes to mind was from a former boss of mine who told me that no matter how talented someone is, that detailed preparation can transform their performance. I always encourage our teams to do this across the business, whether creating an agenda, preparing for a sales meeting, or meeting a customer – be clear about your objectives and prepare thoroughly.

What was the last book you read - and how long ago did you read it?

I am quite a voracious reader of books, and I've read quite a few in the last month:

Getting to 'Yes' by Roger Fisher
Hyperfocus by Chris Bailey
Endure: Mind, Body and the Curiously Elastic Limits of Human Performance by Alex Hutchinson
If this is a Man by Primo Levy
The Power of Strangers by Joe Keohane
The one I'm reading right now is Red Notice by Bill Browder.

Name one piece of technology you couldn't live without and tell us why

If I am allowed an app, it would be Audible…. otherwise I think that Amazon's Alexa is great. I have connected my whole house, including the AGA, to this – I love it.

Who do you look up to in terms of leadership and mentorship?

I have an amalgam of people who I look up to and consider myself incredibly fortunate in this respect. Our chairman, Richard Little, is fantastic and has been a great counsel for me in the business. In the insurance industry I admire many people: Steve Catlin, for his challenging of the London insurance market; Daniel Schreiber, CEO of Lemonade, for challenging the way that insurers are built; Marcus Baker, chairman of Marsh Marine, for his exquisite networking skills, and so many more.

What's the biggest challenge/advantage you've encountered to date in the insurtech industry?

Wow – this is a big question. Concirrus started in insurance with a belief that we are now living in an age that's fundamentally different to the 300 years of insurance that came before us. The main difference between then and now being that, previously, we operated in an environment of data paucity. We simply didn't know what was happening to the assets and risks that were being insured. A simple example is car insurance – we simply didn't (and couldn't) know how, when or where the cars were being driven. Because of this, the market developed proxies – age, profession, etc. – that could be used for rating risks.
However, we no longer live with a paucity of data, we live in an abundance – or more likely an overload of information. We can't keep up…. information is now everywhere. The internet of things is growing at an exponential rate, creating new data on the assets insured and this means that what was previously unknown or unknowable can now be known – but what will we do with that knowledge? We can now know how, when and where the cars are being driven! This applies to almost every market.
The biggest potential advantage that insurers have is to leverage this new goldmine of data, develop a view of the 'behaviour' of the risks being insured, and use that to rate and manage the risks that they write.

Describe yourself in three words

Innovative, industrious, and sarcastic!
What's new on the horizon for your company - what can we look forward to seeing as the year unfolds?
This is an exciting year for Concirrus – we've reached a milestone recently with our 25th customer and are looking forward to many more to come. Our business continues to grow and learn more about the markets that we serve.
What started off as an idea – 'behavioural analytics' – has now become a software category.
In the year ahead, we see a huge amount of value in driving our analytics further into the specialty insurers and MGAs, combining operational reporting and risk analytics into one easy-to-use solution.
What inspires you in insurtech today?
I am inspired by the sheer possibility of the industry. I was recently at an event where the CEO of a large insurer stated that 90% of the world's risk is uninsured. I found that incredible, as what it really means is that the insurance products for 90% of the world's risk have yet to be invented and introduced to the market. The growth potential of this industry is huge and, as data combined with advanced analytics shines a light on the risks that are written, I can see boom times ahead.