Cloud Klair acquires UAE-based insurtech Sehteq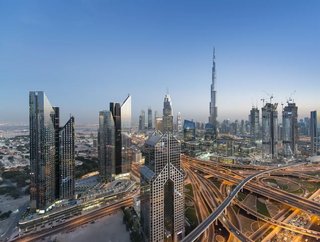 US-based cloud computing and SaaS startup Cloud Klair has acquired UAE-based insurtech Sehteq as it looks to establish a presence in the Middle East.
Cloud Klair, a US-based cloud computing, and SaaS startup, has announced it has acquired UAE insurtech Sehteq, following the Middle Eastern company's series of strategic funding and acquisition moves. 
Saif Aljaibeji, Sehteq's co-founder, said: "The partnership with Cloud Kair will help the startup realise its true potential to be the first health insurance PAAS in the region. Sehteq will complete 4 years since it was launched this October, and our technology-driven business model was tested at scale with the growth of our client base from 20,000 customers in 2018 to more than 700,000 in 2021." The acquisition will see Sehteq assign its current Chief of Staff Hussien Ali as Chief Executive Officer with Co-Founder and Chief Medical Officer Noor Al Kamil as interim. 
Who is Sehteq? 
Launched in 2018, Sehteq positioned itself as a tech-integrated health insurance startup that aims to make insurance accessible, affordable, and most importantly efficient. Through its platform, the startup leverages AI to digitise the supply of insurance plans to individuals and families in the UAE, accelerating and fully automating the sale & post-sale processes. This acquisition could unlock great potential for the UAE-based team capitalising on the smart technologies and expertise of Cloud Klair as they pursue innovations in data & information.
The company has observed exponential growth and strategic expansions throughout its startup journey, creating a synergy between upgrading its Technology and growing its business. In August of last year, Sehteq raised US$20mn from 961 Capital to launch its reinsurance vertical further expanding its offering. 
One year later, the UAE-based team focused on vertical integration by acquiring digital insurance SaaS startup Dawa, as it gets ready for regional expansion; later raising the same acquisition value in a US$3mn Venture Debt investment for initial investors. 
The Healthcare ecosystem in the MENA region
Healthcare funding rounds in MENA over 2021 YTD account for almost 60% of transactions closed in Full Year 2020, making the Healthcare industry the 4th-most active ecosystem in MENA by a number of deals as of August 2021. 
The Healthcare ecosystem in MENA has been active in 2021, and this acquisition marks the 10th exit for a healthcare startup in MENA since 2015, Sehteq said in a statement. 
As the company looks to expand regionally, Ahmad Izzy, Cloud Kair's VP for MEA concluded with an affirmation of Sehteq's potential. "It's about time for Sehteq's innovative technology to be made available to small and medium-size health insurers and TPAS in the MENA region."