CIPC insurance business revenue growth hits three-year high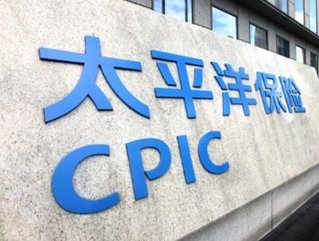 China's CIPC's insurance business revenue has surpassed all growth for the past three years, new fiscal data shows, despite global economic downturn
The China Pacific Insurance Group has seen insurance business revenue growth hit a new high over a three-year period.
CPIC was launched in 1991 and is a leading insurance group headquartered in Shanghai. It is also the first insurance group simultaneously listed on Shanghai, Hong Kong, and London Stock Exchanges.
The group offers comprehensive insurance and provides a broad range of risk solutions, financial planning, and asset management services to over 100 million customers through its nationwide network of distribution and diversified services platforms.
Digital transformation changes pay off for CPIC

According to a recent report, the CPIC has carried out extensive changes in its business model to address the challenges of digital transformation. The majority of these changes took place in the first half of 2022.

As a result of deepening its transformation business models and promoting diversified pipelines, as well as accelerating the ecological layout of healthcare, the forecast for the company has been greatly improved.

Successful growth strategy for CIPC
Data shows that in 1H 2022, CPIC Group's insurance business revenue grew to US$35bn, showing an increase of 8% year-on-year. Furthermore, the growth rate has now hit a new, three-year high, with the group's operating profit attributable to the parent company increased by 9.9% year-on-year, and the group's embedded value increased by 2.2% from the end of the previous year.
The progress, executives say, shows that the recent changes implemented in the company to streamline its services and digitise processes, have resulted in long-term stable operations for the company. Changes in the CPIC Life services, include enhancing the core human capacity of agents.
The value bancassurance business has also accelerated, driving CPIC's insurance business income to $21.5bn and showing a year-on-year increase of 5.4%. CPIC Property has also seized the opportunity of domestic industrial structure upgrade and maintained the momentum of rapid development, achieving an insurance business income of $13.2bn, presenting a year-on-year increase of 12.3%, with a steady increase in market share and continuous optimisation of business structure.
Investments increasing for CPIC
Despite global investment in insurtech and the insurance industry remaining static, CPIC has seen and uptick in interest from the sector as the investment segment actively responded to the adverse effects of market fluctuations and falling interest rates. These have continued to improve the asset and liability management system and strengthened the building of professional investment and research capabilities.
Reports show the the Group's assets under management increased to $397mn, thus enhancing the marketplace competitiveness.