Capgemini, Efma release World Insurtech Report 2021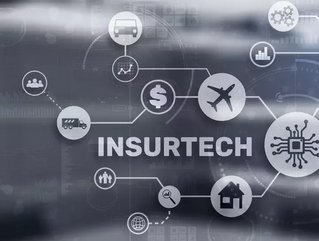 Capgemini and Efma have released the World Insurtech Report 2021, which show how insurtechs leverage capital inflows to boost technological development
Capgemini and Efma have today published a new report revealing how insurtechs and big tech companies have leveraged significant capital inflows to boost technological development and fuel innovation. 
According to the report, titled "World InsurTech Report 2021", tech giants and InsurTechs have secured unprecedented access to capital allocation from investors and are bolstering their digital capabilities, increasing their lead as innovation frontrunners. Between 2018-2020, the 5 biggest tech companies and a famous auto manufacturer which offers insurance services added almost 2.5 times the total market capitalisation of the 30 largest insurers globally in 2021. By the end of 2020, the total market cap of listed InsurTechs surpassed $22 billion.  
The evolving insurance industry 
Anirban Bose, CEO of Capgemini's Financial Services and Group Executive Board Member, said: "The insurance industry is evolving, the keyword for its future is modularity. Insurers must be prepared to tackle a broad range of future scenarios. Modular offers, systems, and organisational structures will be indispensable to creating a robust and responsive value change. In the coming years, industry players will be defined by their strength within a hyper-specialised value chain, and insurers will increasingly become orchestrators."
John Berry, CEO of Efma, said: "As traditional insurers expand their ecosystems to remain competitive, they must increasingly consider the value achievable through trusted partners, including BigTechs, InsurTechs, and non-traditional players like original equipment manufacturer (OEMs). 
"Future success in the industry will depend on players' existing capabilities across the value chain, willingness to invest, and desire to own the customer relationship," he said. The World Insurtech Report 2021 includes an analysis of more than 900 InsurTechs focused within the United States and Europe, split into three broad categories as full carriers, distributors, and enablers. The analysis draws on insights on the InsurTech growth rate between 2020–2021 and the funding obtained for the period 2020–2021.