bsurance expands into France, Spain, and the Nordics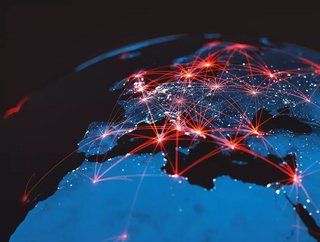 bsurance's expansion into France, Spain, Sweden, Denmark, Norway, and Finland means the insurance company is now active in nine European countries
bsurance, a leading B2B2C embedded insurance platform has announced its expansion to France, Spain, Sweden, Norway, Denmark, and Finland. The expansion reflects surging interest in insurtech products, with Willis Tower Watson reporting in July that global investment in the first half of 2021 reached a record $7.4bn, bsurance claims.
Lorenz Graeff, CEO of bsurance, said: "The insurtech industry is seeing unprecedented global growth driven by massive consumer demand for more innovative digital insurance products. bsurance is experiencing this first hand - over the past year we've signed partnerships and landed clients from a range of European countries to implement everything from extended warranty products and dental, household, and furniture insurance to parametric and telematic insurance. The time is right for bsurance to expand beyond Austria and Germany to better service our existing clients and bring new products to market. 
"A lot of the growth in the insurtech industry is the result of the pandemic changing consumer expectations and behaviour. More people than ever before buy products and services online and they demand that businesses tailor their offerings to their personal needs. Companies are responding to this by investing heavily in insurtech products to meet this new interest and differentiate themselves from their competitors." 
bsurance, which now has a license to operate in 30 European markets, has made the move to enter these countries on the back of customer demand. It recently agreed a partnership with one of Spain's largest financial institutions. 
bsurance's partnerships and integrated, tailored insurance products 
The Austrian startup, which is also active in Germany, is partnered with Allianz, AXA, and UNIQA, and works with businesses such as Cashpresso, Zizoo, and Playbrush. It offers a range of integrated tailored insurance products available at the point of sale. For example, last month, bsurance announced a partnership with Amando to create the automotive industry's first digital, usage-based insurance products. Together, they will help businesses to create tailored insurance products, based on customer insights drawn from AI and advanced data analytics,  directly at Point of Sale. The approach is set to revolutionise buying car insurance by providing the right type of solution when needed, without the associated lengthy application process. 
To help its expansion in these regions, bsurance has also appointed former TransPerfect MD Thomas Rettenwander and Rubicon Partnership Manager Cisela Klahr.