BrokerTech Ventures co-raises US$4m for insurtech Highwing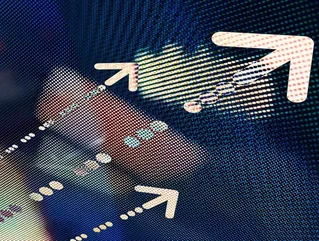 Accelerator programme BrokerTech Ventures has co-led a successful funding round for insurtech Highwing, which has seen it raise $4m...
Accelerator programme has co-led a successful funding round for insurtech , which has seen it .
Founded in 2019, BrokerTech is a relatively new venture with a mission to kindle innovation and rapid development in broader insurance ecosystems. 
Denver-based Highwing appears to fit into this focus perfectly: an open data solutions provider, it strives to enable direct connectivity between brokers and carriers, therefore creating more "efficient workflows, data-driven insights and profitable growth".
BrokerTech shared its funding lead with , with numerous other firms, including , , and , joining the round. 
Impacting the insurance value chain
With the commercial insurance sector projected to be worth approximately $900bn by 2021, the opportunity for investing in the market appears to be propitious. This was certainly the view of Dan Keough, Co-Founder of BrokerTech Ventures:
"Our [...] agencies could not be more thrilled to be co-leading the investment round in Highwing and their open exchange technology platform. Leaning into technology and innovation matters now more than ever.
"We believe that by marrying BrokerTech Ventures and our $1.6bn in collective distribution with the Highwing technology, we hold a tremendous opportunity to change the insurance industry and impact the value chain for the benefit of all.
"This is an exciting time for BrokerTech Ventures, our agency partners, for Highwing, and for our insurance industry at-large," he continued. 
"As the co-leading investment partner and by bringing together our collective BrokerTech Ventures agency and insurance company multibillion-dollar distribution platform, we hold an opportunity to bring greater value to the end customer in a more cost effective and efficient manner."
Highwing CEO Erik Mitisek expressed a similarly confident outlook, "We're tremendously grateful for the support BrokerTech Ventures has provided to co-lead our seed funding round, which enables us to add staff to our engineering team and expand our product.
"BrokerTech Ventures is uniquely positioned as a first mover in insurance innovation and their strong combination of amazing broker partners and insurance wisdom from the best in the industry will propel Highwing forward."