Brits ditch insurance to combat the cost of living crisis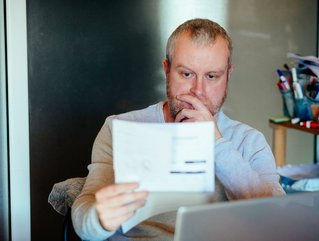 Insurance companies in the UK are seeing customers cut their cover to curb cost of living crisis, says Nerdwallet
UK customers are cutting down on insurance policies in a bid to provide relief from the cost of living crisis, reports Nerdwallet

The new findings were uncovered by US personal finance company, NerdWallet's latest study following its survey of 2,000 UK customers on ways they were coping with the recent financial pressure.

The data revealed that 29% of UK customers have stopped or reduced their insurance cover over the past 12 months, with 11% of them planning to do so when their renewal is imminent.

Nerdwallet research on cost-of-living insurance cuts

According to the research by Nerdwallet, top of the list to cut or reduce is life insurance (41%), closely followed by home insurance and car insurance (both 38%).

The biggest cause behind cutting back on insurance payments has been the cost of living crisis, with 45% of survey respondents citing it as their main reason.

41% said they were cutting payments to their life insurance
38% said they were cutting payments to their home insurance
38% said they were cutting payments to their car insurance
35% said they were making cuts to their mobile phone insurance
35% said they were making cuts to their pet insurance
34% said they were making cuts to their gadget insurance
The survey also points to other elements that could be contributing to the fall in customer cover. Recent price increases of several types of insurance themselves could be to blame, considering 66% of those surveyed saw their insurance costs either slightly or significantly increase in the past year.

Insurance and financial products also being reduced

However, the data also showed that insurance isn't the only expense being cut down. Customers are deprioritising payments into their savings, pensions, and investments, with 45% having stopped or reduced those payments in the last year.

This element is due to the rising cost of living, Nerdwallet concluded, with 62% of respondents citing it as the main reason to stop paying into their savings. And in the main, the cost of living crisis seems to have changed customer outlooks, with 43% admitting they are thinking more short-term than before.

While insurance payments and saving pots are being cut, some more immediate luxuries are also likely to be reduced, with survey results showing streaming service like Netflix or Disney if they were to cut their spending any further.

How reduced outgoings will impact insurtech

Speaking about the results, and the possible consequences of insurance policy cancellations, Connor Campbell, personal finance expert at NerdWallet, explained, "It's not a huge surprise that people are saving where they can at the moment, and reducing the amount they spend on insurance can be seen as a quick fix in order to cut outgoings. However, it's important not to completely cancel something you need – or reduce it to the point where it is no longer fit for your purpose.

"For example, reducing car insurance to third party only is a good way to cut down on the initial cost, but you should always make sure you can cover the cost of fixing or replacing your vehicle should the worst happen. The same applies with home insurance – make sure you are covered for all the belongings you need or want to replace."

Campbell advised that while life insurance was an obvious policy to cut from the budget, customers should consider the ramifications of that move. "You still need to make sure that the people in your policy are covered in case something happens to you," he said. "While it might be tempting to cut back on payments, hard times like these are when it's best to be prepared for the unexpected."
He also said that since there rarely is any immediate benefit to paying into insurance, customers tend to view it as an unnecessary expense. "This works until something goes wrong, and you aren't covered anymore."
He added, "So you can not only be left with a much bigger expense than if you had been paying into your insurance, but that expense also comes at the time when you are most financially vulnerable, making things even worse."