Brella Insurance raises $15m in series A funding round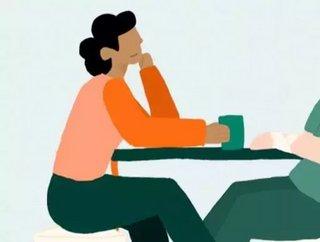 US-based insurtech Brella Insurance was backed by Brewer Lane Venture and Fidelity Security Life Insurance...
Brella Insurance, the 2019 disru ptive insurtech startup that offers supplemental health benefits, has completed its Series A funding round and generated $15m in new capital.
Leading the round was Brewer Lane Ventures and Fidelity Security Life Insurance, along with SymphonyAI, Digitalis Ventures, Two Sigma Ventures, New York Life Ventures and Founder Collective. 
Currently Brella Insurance 's supplemental plan covers more than 13,000 conditions and pays cash on diagnosis so that customers can use it for anything they need while they are having treatment and recovering. 
US health insurance 
A recent study shows 60% of Americans would have to borrow to pay an unexpected $1,000 bill. Yet the average working American has a $1,644 health insurance deductible and a $4,000 annual out-of-pocket max (Source: KFF Employer Health Benefits Survey 2020). So the harsh reality is that an unexpected health issue will almost certainly lead to financial distress for people who have health insurance. It's no wonder 33% of Americans delayed healthcare in 2020 over concerns about cost. 
Speaking about the investment and Brella's expansion strategy, Brewer Lane Ventures Founder and Managing Partner, John Kim, said health insurance is a significant financial burden for American workers, even when they have employer-sponsored insurance. He explained that Brella's combination of technology and insurance plan innovation uniquely positions it to meet this need with broad distribution through employers, brokers, and strategic partnerships.  
Brella's founder and CEO, Veer Gidwaney, explained, "Even with great health insurance, health issues can be expensive. At Brella, we're on a mission to build a world where health hardships don't create financial burdens. We've reinvented supplemental health insurance with a redesigned plan that is a better compliment to your health insurance than the traditional accident and critical illness policies."
Gidwaney said the company had made "significant progress" in bringing its modern supplemental health insurance product to market. The new financing will fuel nationwide expansion and alliances with leading benefits brokerage firms and strategic partners. 
"This is yet another important milestone in our journey towards building our vision of a world where health hardships don't create financial burdens," he added.
With the investment round, the company has so far raised $22m. The latest funds will be used to continue the development of Brella's health solution.