Branch and Nextbase Dash Cams announce new partnership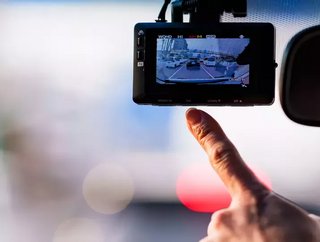 Nextbase Dash Cams and rapidly growing insurance technology company, Branch, partner in one of the first dashcam-insurance alliances in the US
Nextbase Dash Cams, a leader in dash cam technology, and Branch, a full-stack insurance company that uses data and technology to make insurance easier to buy and less expensive, have announced a visionary partnership offering customers of both brands the chance to drive safe and save.
Branch will offer Nextbase Dash Cam customers an additional 8% savings on auto insurance, whilst Nextbase will offer a 10% discount on new dash cam purchases to Branch members.
"Nextbase's partnership with Branch is a significant first step along the proven path to road safety and insurance savings that we've helped pioneer in the UK and Europe," said Richard Browning, Chief Sales and Marketing Officer of Nextbase. "Nextbase Dash Cams offer safety, security and peace of mind for drivers, knowing that they have an always-on guardian watching over their car and their family, on the road and while parked. With any dash cam from our range, drivers always have immediate access to reliable and irrefutable video evidence in the event of an incident – resulting in time and cost savings for both the driver and the insurance company."
Making insurance more affordable 
In the UK, one in seven cars have a dashcam – 80% of which are Nextbase Dash Cams – and all 29 major insurers accept dashcam footage to prove a claim; more than half offer some form of dash cam discount. Further, Nextbase data from the UK shows that 68% of drivers outfitted with a dash cam exhibit a 25% improvement in their driving behavior score – making the roads safer for everyone.
The partnership is one of the first of its kind in the United States, as dash cams rapidly gain popularity in North America, following other global regions, where dash cams are already considered essential for safe and secure driving. In the UK and Europe, insurance companies have long embraced dash cam ownership as a means to evaluate liability, reduce risk and, as a result, lower insurance premiums. Through this partnership, Nextbase Dash Cams and Branch hope to demonstrate the positive impact dash cams can have on driving behaviors and claims processing here in the U.S.
"At Branch, we're on a mission to make insurance more efficient and more affordable, leveraging technology and data to help our members save money and building community along the way," said Steve Lekas, Co-founder and CEO at Branch. "We're confident that our partnership with Nextbase Dash Cams is the first in a series of meaningful steps that will allow us to work toward making insurance less expensive and our roads safer."