BOXX COO Eric Newman talks challenges in cybersecurity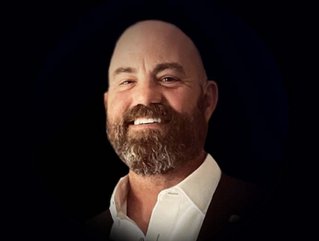 Eric Newman is the COO of the global cyber insurtech BOXX Insurance. He talks about leadership, ownership and compassion
When it comes to growth-oriented and entrepreneurial operations, Eric Newman knows a thing or two.
An operational executive with more than 20 years of leadership experience in operations, sales, market development and general management, the former Paypal director is bringing his strong strategic vision, cross-functional experience, and deep expertise in driving high growth to BOXX Insurance.
Recently appointed COO of the global cyber insurance specialist, Newman is tasked with supporting the development of the strategic growth agenda ­ leading strategic planning, governance, legal and compliance functions. He will further strengthen BOXX's leadership team as the Toronto-headquartered company continues to scale globally.
Prior to joining BOXX, Newman held leadership roles at both publicly held and private companies, including PayPal, Simility, RiskIQ, Pindrop, RSA Security, and Silvertail Systems. Eric holds a Juris Doctor degree from the University of San Francisco School of Law and a Bachelor's from the University of Arizona.
We caught up with Eric in his first month in the role.
Congratulations on your new appointment. Tell us about your new role, and your plans and priorities…
I am extremely excited to have recently joined BOXX Insurance as COO. The first order of business will be to work with the leadership team to refine and operationalise our growth strategies, both organically and inorganically. As cyber threats continue to proliferate down from Large Enterprise and SME to SMB and even consumers, there is a growing need for solutions that holistically predict and prevent significant attacks for these smaller organisations and individuals, while also helping them respond to and recover from attacks that occur. We are in the unique position to do just that.
What in particular excites you about working for BOXX?
When considering opportunities, I tend to look at the three Ts: Timing, Technology and, most importantly, Team.
As larger enterprises continue to apply resources to decrease the frequency and impact of cyber incidents, the attack vectors are moving down to SMB and consumers. The timing is right to provide these groups with the similar holistic protections and insurance traditionally reserved for Enterprises.
To provide this protection, we are bringing to market a unique set of technologies that allow us to easily assess cyber risk, both internally and externally, for our customers and efficiently remediate any gaps before incidents occur. Moreover, with these technologies, if an incident does occur, we are uniquely positioned to minimise its impact.
And, most importantly, we have an incredible team. Without question, we are a unique combination of highly skilled security technologists, insurance, and industry experts. But equally important, we are a team of rock-solid individuals. I have a long-standing litmus test that I won't join a team of people that I wouldn't want to share a pint with. And I'm looking forward to that with the team at BOXX.
What is your point of difference as a business?
We have a unique combination of security technologies and insurance products which allow us to educate, anticipate, prevent and, if necessary, respond to cyber threats. BOXX is focused on a prevention-first approach to business, helping SMEs respond to cyber threats but also stay ahead of them by leveraging smart technologies that reduce risks and prevent claims in the first place. In providing the right level of support and protection, we help our customers predict, prevent, respond to, and recover from, cyber incidents faster and better. The data that we produce through this approach helps ensure we continue to improve and refine our management of risk.
What unique experience and expertise do you bring to this role?
I have spent more than 20 years helping both private and public organisations develop strategies and execute against aggressive growth targets through a myriad of means, including M&A and developing new markets, new capabilities, and new channels while refining operational processes and efficiencies. This experience, coupled with my background in law, allows me to help organisations anticipate, adapt, and thrive.
What do you consider your biggest career achievements and challenges?
I have been very fortunate to have participated in a few exits, which were excellent outcomes for stakeholders and employees, and I am grateful. That said, I think my greatest achievements have been helping members of my teams enrich their skill sets and climb to new heights. My past team members have launched their own companies, become CEOs, and started their own venture funds. I am most proud of that.
In terms of challenges, there have been a few instances where my refusal to lose got in the way of success. I had to learn the hard way that there is value in walking away from bad business, even if it is a lot of bad business.
How would you describe your leadership style?
I would characterise my leadership style as Extreme Ownership, coupled with compassion. I firmly believe that leadership is a responsibility, not a privilege. If part of the organisation is not functioning at an optimum level, leadership needs to take ownership of both the situation and the path to success. Ideally, of course, this would include input and agreement from the team. Moreover, in many instances, we are asking people to do more with less, and leadership's role is to remove obstacles and inhibitors, internal and external, so that the team has the highest probability of executing against their defined mission.
What skills does a Chief Operating Officer need today?
I believe it is a combination of several hard and soft skills. First and foremost, a COO must have the ability to lead. In any organisation, large or small, there are multiple competing interests and priorities, but there is a single mission. The COO is uniquely positioned to prioritise and coalesce these varying elements into the unified mission and keep the teams moving forward toward the common goal.
Secondly, I think the COO must have unwavering Integrity, both intellectually and emotionally. Particularly in early-stage companies, the highs are high, the lows are low, and taking shortcuts can seem attractive. Emotions can be extreme, and in many cases need to be; but we still need to maintain disciplined adherence to our mission and values, in every instance.
What technology are you most looking forward to using more of?
I have a pair of noise-reducing headphones with amazing sound quality. I am looking forward to using them again on flights as we get back to traveling to meet with our teams and partners.
Finally, what exciting plans do you have coming up as a business?
We are growing like crazy; and, I am looking forward to helping all of our customers stay protected.