Boost Insurance appoints Jim Ermilio as Independent Director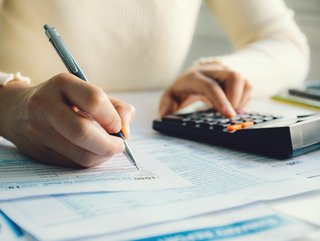 Jim Ermilio has joined Boost Insurance's board as an Independent Director, as the company continues to grow its customer and employee base
Boost Insurance has announced that Jim Ermilio has joined its board as an Independent Director.
Ermilio brings more than two decades of experience leading insurance organisations, most recently as President of CoverWallet, a leading digital insurance platform for businesses.
"Jim Ermilio is a deeply experienced insurance and insurtech leader, and we couldn't be more excited to have him on board," said Alex Maffeo, CEO and Founder of Boost. "Jim has been a trusted friend of Boost since the very beginning and his insights and expertise will be invaluable as the company continues to scale. We are extremely lucky to have him."
Bringing insurance experience to the board
The announcement follows a year of extraordinary growth for Boost, which in the previous 12 months more than doubled both its customer base and employee count and has experienced exponential premium and revenue growth.
Ermilio helped lead CoverWallet as its President for more than five years, from Series A through its successful 2020 acquisition by Aon, and previously served as CEO and Board Director for Goji, a data-driven home and automobile insurance platform.
Prior to Goji, Ermilio served as Executive Director of Massachusetts Office of Business Development, after spending over a decade as Executive Vice President, General Counsel, and Secretary of The Commerce Group, Inc, acquired by MAPFRE S.A. of Spain in 2008.
Powering digital insurance programmes
Boost helps power dozens of digital distribution clients across all industries and stages, including insurtechs Hippo, Aon's CoverWallet, Cowbell Cyber, and Wagmo, and leaders in diverse fintech, proptech, and other B2B and consumer segments.
"Boost is the category leader in insurtech infrastructure and embedded insurance and the team has already made impressive strides in reinventing the way companies operate in our industry," said Ermilio. "As a former Boost customer with CoverWallet, I now look forward to helping Alex and the team continue to push the industry forward as a board member."
The insurance company also announced several new products recently, including the launch of the first and only crypto-insurance product for retail wallet holders in February 2022.