Blue Marble launches agriculture cover for pakistani farmers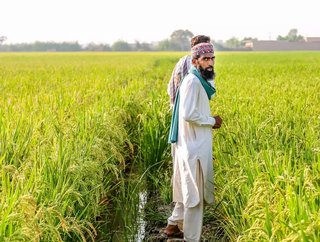 The Blue Marble insurance pilot programme is underwritten by Asia Insurance and will initially support 500 smallholder farmers in rural Pakistan
The London-based insurtech, Blue Marble, has launched a weather-index insurance pilot programme to support smallholder farmers in rural Pakistan. 
Currently, the pilot-stage programme will provide tailored, parametric coverage for 500 farmers against excessive rainfall, droughts, and other natural disasters common to the region. 
According to recent geographical studies, research data suggests the effects of climate change have had a significant impact on developing nations. This has been compounded by a series of barriers that have stopped insurers from providing better protection in emerging markets.
The barriers include a lack of access to products and services, a lack of affordable solutions, low awareness among local populations, and inadequate products.
Climate Risk Index
Indeed, the Climate Risk Index shows that Pakistan is fifth among the nations most susceptible to climate change. Between 1998 and 2018, an estimated 10,000 lives were lost and economic damages caused by climatic events cost US$3.8bn.
According to Blue Marble, smallholder farmers in Pakistan make up 60% of the country's 8.2 million farmers. Until now, they have been a demographic without access to parametric insurance. This results in many resorting to loan shark arrangements, leading to entrapment in a perpetual cycle of debt and poverty.
Blue Marble technology for agri-cover
The programme will be managed through Blue Marble's proprietary AgSuite platform. Claims and payouts have been streamlined to ensure swift compensation to farmers. Payments are triggered automatically to policyholders based on a predefined index that measures the gravity of the event and then provides farmers the swift access they need while avoiding costly claims assessments.
Traditionally, agricultural insurance products have required considerable documentation and long processing, resulting in delayed payout times. But the new weather index insurance will provide fast remuneration, explained Ehtisham Ali, CEO of the pilot programme's fintech arm, Reap Agro. He  noted that the Blue Marble solution "will revolutionise the Agri insurance landscape in the country and provide real protection to farmers."
Underwriters for the programme are the Pakistan-based insurance company, Asia Insurance. The underwriters will also work directly with Reap Agro, which specialises in providing finance to smallholder farmers. Reap Agro is charged with enrolling eligible customers into the programme. The company also has expertise in key agricultural elements including fertilizer, seeds, and pesticides, and advises farmers on seasonal best practices.
Insurance support for rural farmers
Speaking about the latest initiative and the importance of the programme, Tughral Ali, head of Asia Pacific for Blue Marble, explained, "Farmers in Pakistan are among the populations most vulnerable to climate change but lack access to affordable crop insurance to protect against severe weather events."
He continued, "We are proud to launch this pilot program in collaboration with our partners in order to create a sophisticated but cost-effective safety net for farmers and their families."
Zain ul-Haq Qureshi, CEO of Asia Insurance, added that developing cutting-edge agriculture insurance products is a key focus area for Asia Insurance. "We see weather index insurance as a superior solution for addressing farmers' needs while also providing better coverage to agri lenders than is presently available in the market."