By Bits study reveals insurance companies prioritise profit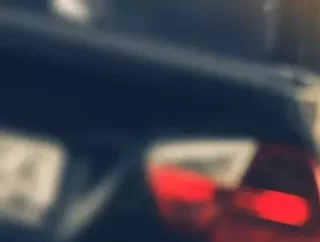 By Bits research shows up to 77% of insurance companies are still putting profit before customers...
A new body of research conducted by By Bits has re vealed that three quarters of insurance companies priorities profit while just 11% have changed strategy to facilitate new driver needs.
The , conducted by Insight Avenue, launched today and its findings show that although 75% of insurance companies recognise the need to increase customer satisfaction levels, only a small percentage are working towards this goal as a priority over profit margins. 
Profit is still the top priority for the vast majority of firms, despite a rising awareness of customer centricity goals. But 'motor insurance companies need to start putting customers at the heart of their future strategies or they face extinction', the report states.
Callum Rimmer, By Bits found er, explained, "Customers are becoming increasingly dissatisfied with their experiences - especially since the start of the pandemic - and unhappy about what they perceive to be unfair pricing and poor customer service. They will inevitably vote with their feet and turn to insurers that are meeting their changing needs."
Customer centricity 
The By Bits research found that, despite 97% of insurers stating that drivers have been demanding fairer, usage-based pricing during the pandemic, only a fifth (20%) have made any changes to their motor insurance pricing models in the last 12 months. Almost half (47%) admit that they have made no significant changes to their product portfolios in the last two years.
However, policy pricing is not the only area where customer needs are not being addressed. Data shows that communication services across the board are not satisfactory and that 81% of insurers only communicate with customers on an annual basis at the time of policy renewal. 
A recent report by shows that the COVID-19 pandemic has irrevocably shifted the driving habits of entire populations. Indeed, analytics of MOT data from the Department of Transport in 2020, reveals that UK drivers have reduced their weekly mileage by 550m miles through the working from home mandates. 
Pay-as-you-go insurtech
This shift means that the amount of people driving themselves to work by car has fallen to 11.4m a decrease from 14.8m in pre-COVID times. Pay-as-you-go-services are already enjoying a sharp adoption from customers who recognise the cost effectiveness of such policies.
Rimmer added, "There is no doubt that the motor insurance industry needs to put the customer at the heart of digital transformation - and the time to do so is now. Failure to keep pace with the market changes will inevitably see the innovation-driven brands that are emerging steal market share, consumer trust and loyalty."