By Bits launches as COVID-19 changes UK car insurance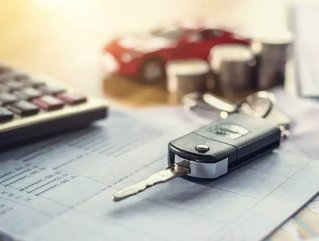 A new insurtech platform called By Bits has been launched to transform UK motor insurance through transparency and personalisation...
A new insurtech platform called has been launched to transform UK motor insurance through transparency and personalisation.
The creation of , the country's only pay-per-mile car insurance provider, By Bits aims to bring usage-based policies to market in a faster, more cost-effective way. 
Demand for such policies, it claims, has grown following the COVID-19 pandemic, which has seen a large reduction in the need for motorised transport and therefore for annual policies that are priced disproportionately to use.
Addressing this, as well as other issues in modern car insurance underwriting, forms Founder and CEO Callum Rimmer's key objective:
"Motor insurance pricing is seen as opaque and unfair, and consumers are overwhelmingly dissatisfied with the level of service they are receiving. 
"Because it is mandatory if you own a car, motor insurance feels like a tax rather than a purchase decision. This needs to change. Insurance companies urgently need to put the customer first or they risk losing market share and becoming irrelevant."
Bringing true customer-centricity to insurance
Delivered through a SaaS model, By Bits can be easily integrated into existing systems or exist as a standalone solution. 
Providing superior documentation and APIs, insurers can generate data to gain valuable insights into customer behaviour and saving opportunities. The result is truly customer-centric service delivery that forges loyal and enduring relationships with clients.
Furthermore, By Miles' motor policies are underwritten by Zurich as part of a set on encouraging the pay-per-mile coverage paradigm.
"An alternative, usage-based solution is more important now than ever, as we see a clear shift in how consumers will use their cars post lockdown," stated Phil Ost, Head of Personal Lines at Zurich.
Future-proofing motor insurance
Rimmer believes that the By Bits platform can help 'future proof' the motor insurance market during a particularly unpredictable time, when technology and shifting customer needs/expectations are making old operating methods obsolete.
"This pandemic has changed driving habits for millions and the need for the whole UK car insurance industry to catch-up to customer expectations, grow with the changing mobility landscape and create the freedom to innovate has never been more pressing," he continues. 
"We hope that in 10 years' time people see the launch of By Bits as an inflection point in the way motor insurance is delivered, in the same way that retail banking has been transformed over the last few years."