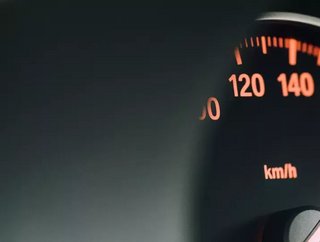 We take a look at 10 Black Box Insurance Companies
Driving for first time drivers and young people is becoming increasingly expensive. Insurance prices are higher for young people because they are statistically more likely to be in a car accident. 25% of claims come from drivers under 25. Black Box insurance allows companies to monitor drivers and adjust their renewable price accordingly. Here we take a look at 10 Black Box insurance policies making driving more safe and affordable for drivers.
10. Insure The Box 
After the customer chooses their annual mileage, the pocket sized black box is fitted by an installer. The Insure The Box device tracks drivers on speed and other safe driving habits, driving according to the box gains the customers bonus miles and renewal discount. Drivers can view their bonus miles via the online portal. 
9. Carrot 
Carrot offers a range of insurance policies, a popular one among new drivers being New Driver. This policy scores your driving in a range of colours and in return for a green score customers receive weekly rewards in the form of Carrot Points, each Carrot Point is worth 1p towards online vouchers. The installation of the Black Box is done by the company and is completely cost free.
8. Hastings Smart Miles
The Hasting Smart Miles policy uses telematics to collect data on how policyholders drive, this is a similar technology that is used in mobile phones and Sat Nav. The Black Box records your speed, acceleration, where you drive and when. With this information customers are then rated against the safe driving standard. The information and rating gathered are used to calculate the following insurance policy price. 
7. Bell 
The Plug and Drive policy by Bell, features a Black Box device that is plugged into the 12 volt charger within the car, it then monitors drivers to calculate the discount they will receive the following year. This policy unlike some others has no curfews, and only needs to be used for a 6 month period before you can review discounts.
6. Co-op Young Driver
The Co-op Young Drivers Black Box is fitted free of charge by an engineer at a time and place of the customers choice. The Black Box is able to monitor the customers driver which can be viewed on the online driving dashboard, the Black Box is also able track the car if it has been stolen. Co-op Young Driver also offers a 'T' plate which shows other drivers your car is Black Box monitored. 
5. Tesco Black Box Insurance 
This Black Box Insurance offered by Tesco, allows customers to earn bonus mileage for safe driving. Customers are able to check their driving and rewards online via the portal where they can also purchase extra miles. The Black Box itself features an accident alert which senses strong impact and can contact emergency services where necessary. Discount is available for ClubCard holders and for renewals.   
4. RAC Black Box Insurance 
The RAC Black Box Insurance offers free installation of the box to policyholders. There is no curfew on the Black Box and discounts are available for renewals when customers drive to a safe standard. The RAC Black Box Insurance App shows drivers their score out of 100 and offers tips & advice on how to improve scores. 
3. Admiral Little Box  
The Admiral Black Box is a mobile sized telematics device that measures the safety of your driving. Customers are monitored on cornering, breaking, journeys and time of day, all these factors then determine your savings for the following year. 
2. Direct Line DrivePlus 
This policy by Direct Line is a comprehensive cover that uses telematics to allow young drivers to get insured at a reduced cost. DrivePlus monitors drivers through a mobile app which can be reviewed in the same place. Direct Line DriveSure is only available for customers with an Apple or Android phone that are under 26 years old.
1. Churchill DriveSure 
DriveSure by Churchill is another policy that uses mobile telematics to monitor the safety of drivers. Policyholders get a score out of 100 on 5 different factors: time of day, road risk, mobile interaction, speed and smooth driving. The closer the average score is to 100 the more discount is received in the following renewal.