Berlin insurtech Afilio secures US$13mn in funding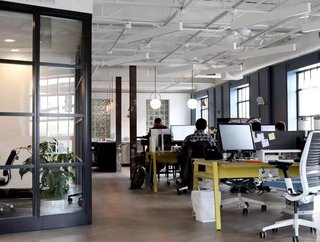 Insurtech startup Afilio plans to expand holistic 'Peace-of-mind-as-a-service' platform
The Berlin-based insurtech Afilio has secured US$13mn in its latest funding round, which will drive forward the company's unique 'Peace-of-mind-as-a-service' platform. The service provides users with digital estate management services.
The Series A funding drive was led by CommerzeVentures, the specialist fintech investor behind By Miles, Marqeta, eToro, and Bought By Many. Other investors taking part in the round were Cherry Ventures and Cavalry Ventures. 
Afilio startup insurtech
Launched in 2017 by university friends Till Oltmanns, Philip Harms, and Richard Musiol, Afilio provided customers with a comprehensive and easy-to-use digital platform for selecting insurance, managing policies, and storing documentation relating to personal estates. 
The insurtech also addresses issues around the complex, time-consuming and costly process of personal estate management, granting clarity and control through technology that is accessible for older generations and their family members. 
This burden typically falls on older members of the family, who may struggle to navigate the process across multiple platforms to ensure that they have comprehensive protections needed for retirement and end-of-life planning. 
Market demand for services
Reports suggest demand for the service is increasing, as the current market lacks transparency around costs and unnecessary products, with broker and advisory fees adding further complexity for consumers. This is born out through Afilio's rise in the marketplace, with the insurtech's subscription volume growing 611% year-on-year in 2020. Afilio also provides access to digital document creation and advice for two million registered users through their freemium option.
The new funding will be used to expand the platform and develop Afilio's offerings, including an Afilio Family option for multi-generational planning and insurance cover. Following success in the German market, the funds will also be used for expansion into international markets, alongside a high-growth recruitment drive. 
Insurtech subscription service, Afilio
Afilio's subscription-based model unifies the disparate strands of personal estate management; legal, financial, and retirement/end of life planning, into a centralised, holistic platform which places its users' wellbeing at its heart. On the platform, customers can take charge of managing their own estate with the confidence of Afilio's trusted advice portal. 
The company's software offers personalised expert recommendations for insurance cover, providing tariffs without commissions which are up to 15% cheaper than comparison sites. Users can also create and officially register legal documents with Afilio Plus, including living wills, power of attorney, and pension provisions. This allows family members and providers to view documents in a single location, simplifying the experience and reducing the administration burden for families.
Speaking about the latest funding drive,  Till Oltmanns, co-founder and CEO of Afilio explained, "Afilio was founded on the premise that everyone, regardless of their age or familiarity with digital services, should have access to simple, transparent, and affordable insurance and legal protection for themselves and their loved ones." 
Empowering customers
He continued, "We empower our users with the knowledge and products they need to plan for all of life's eventualities, and as a team we're committed to broadening the platform to encompass all aspects of personal estate management. With over 2 million registered users on our platform, we're looking forward to supporting even more families to protect themselves and their loved ones from their first job to retirement."
Paul Morgenthaler, Partner at CommerzVentures added, "Afilio is an exciting example of innovative technology that can make complex and stressful legal and insurance processes manageable for consumers. With huge scope to add on additional services including retirement planning and care provisions, this new funding round will allow Afilio to continue in their mission to democratise access to affordable and transparent whole life cover." 
Afilio in brief
Founded in 2017, Afilio is a new breed of InsurTech providing "peace-of-mind-as-a-service" for families looking to create and consolidate plans for all of life's eventualities beyond simple life insurance, including care planning, pensions, and living wills on a unified platform.
The round was led by CommerzVentures with Speedinvest joining, both specialist insurtech investors, while existing backers Cherry Ventures and Cavalry Ventures also participated
Funding will be used to expand Afilio's digital estate management software and document creation service
Main image credit: Afilio