BeeSafe reports rapid growth and partners with Guidewire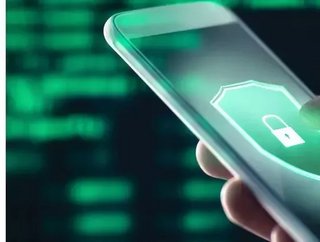 Vienna Group's digital startup has deployed Guidewire to support its rapid growth strategy...
, the award-winning personal safety mobile app, has engaged to facilitate the insurtech's business processes and help manage the company's goal-driven strategy.
The digital startup which was launched in 2015 in Slovakia, operates as a location-based, next-generation security service that notifies friends and family members if the app's user is in peril.
The platform is a collaborative effort with VIG & Compensa Insurance Company in Poland, which is dedicated to full digital delivery of MOD & MTPL products.
BeeSafe provides a unique selling point in that customers need only share two simple pieces of information (date of birth and car registration) to receive the MOD/MTPL offer. The onboarding process takes seconds and does not require sensitive data, as is the norm with competitors.
BeeSafe expansion
The past four months have seen significant growth for the platform. BeeSafe was founded by VIG, a leading insurance group in Austria, Central and Eastern Europe.
The company operates a dynamic customer offering and has potential for expansion in VIGs current regions. BeeSafe is using the Guidewire platform to manage policy admin, claims, billing, management and underwriting.
The enterprise is also making use of Guidewire's omni channel digital experience for policyholders, vendors and customer service representatives.
, Beesafe's CEO, explained, "Beesafe is a purely digital venture with a strong insurtech identity. This is unique within the CEE area. At the same time, being part of VIG provides us with robust insurance credentials."
He continued, "We are very proud that right in the middle of the COVID-19 pandemic, starting in mid-April, we developed and delivered a digital offering and platform in four months, with a go-live in August. This is testament to the talented, agile and creative team that we formed from scratch to launch our innovative value proposition."
He added, "With Beesafe we have set out to deliver a seamless service to a young generation of digital natives that is entirely customer-centric, personalised, and simple to use. This is made possible by employing best of breed data modelling. To succeed, the best frontend technology must be supported by the best backend core systems."
, Managing Partner at Sollers Consulting, a partner of Guidewire, said, "Beesafe has created an attractive offering with flexible products and a fully digital sales process. We look forward to developing new products and additional services within Guidewire Software's powerful IT infrastructure."
Guidewire's management solutions for BeeSafe include;
Providing and easy-to-employ, fast user interface through high-technology mobile wallet, STP, predictive modelling and image recognition.
Using agile methodologies to create fast design and deployment of new products
Keeping operational costs to a minimum by using tried and tested commodity architecture.
Managing API-driven interfaces to integrate partners swiftly to enable multichannel products.