Avanza Bank Partners With Insurely to Offer Better Pensions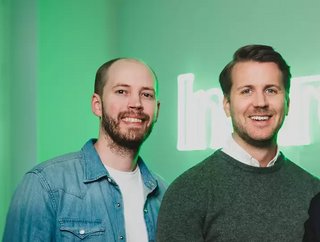 Insurely, the leading insurtech startup in Sweden, released a new product, Pension Manager, and are partnering with Avanza Bank to offer better pensions
Insurely, founded in 2018, aspires to create win-win experiences with open data in order to make the insurance business more transparent and accessible through technological innovation. Insurely's open insurance platform creates competitive insurance experiences, which it provides in the form of insurtech-as-a-service.
Avanza Bank is a leading financial and insurance services provider in Sweden; it is known for its digital solutions and customer-centric approach, which has made it a leader in the Swedish fintech and insurtech market. The company operates through several subsidiaries, including Sweden's largest stockbroker with over one million customers.
"We're pleased to announce both a new partnership and a new product: our Pension Manager, which allows consumers to easily get an overview of the pension holdings, which is a pre-requisite of moving them," said Martin Einemo, Founder and CEO of Insurely. "The product is built entirely on our open insurance platform and shows that insurance-related financial information has several use-cases for banks."
What does this new partnership entail?
By way of this collaboration, Insurely will provide better pension insight to consumers by utilising open data, providing a clearer picture of both contributions and savings in a simple, fast, and easy-to-understand way.
As a result, Avanza Bank will be able to make it simpler for clients to take charge of their pension by leveraging insurance technology with the assistance of Insurely.
The benefits of open data will be two-fold for Avanza:
Firstly, it will make pensions more transparent and accessible.

Secondly, the solution is designed to provide cost savings by delivering information in real-time.
These benefits mean that customers can check their own pension without contacting a human being at any point.
"We think that this is yet another great example of how open insurance and Insurely's services create win-win experiences," added Martin Einemo.
Why is open data so essential to the insurance sector?
In the insurance sector, data is crucial because it allows for the development of more customer-centric products and services.
It provides customers with a greater sense of control over their finances while also slashing insurers' costs.
The use cases are truly endless because insurtech startups like Insurely can utilise data to create countless products.
This reality is why partnerships between banks and insurtech startups are so essential – they can help develop new experiences to benefit everyone involved.
The bottom line
The partnership between Avanza Bank and Insurely will allow the two companies to improve pensions for Swedish citizens. Avanza Bank's experience in the banking sector and Insurely's expertise in insurtech will combine to create a better pension solution.
Through this partnership, Swedish citizens will be able to take control of their pensions and understand them better, thanks to the transparency and real-time insights offered by open data.
***