Ascot announces new Space insurance practice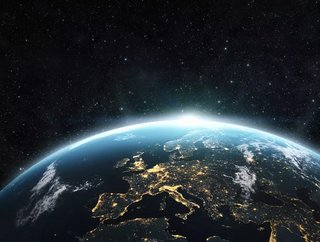 Ascot has announced the launch of a new Space practice led by Paul Aitchison, with Neil Fleming and Lea Last joining
Insurance and reinsurance company Ascot Group has launched a space practice, which will start as an Ascot-led consortium at Lloyd's.
The practise will provide underwriting using advanced AI and machine learning risk modelling capabilities, combined with the extensive support services of Ascot.
It will offer Launch Vehicle Flight Only (LVFO), Launch plus In-Orbit combined, and In-Orbit Only protection to Launch Service Providers, Satellite Owners and Operators. The Underwriting will be supported by Ascot's experienced claims handling service.
A niche industry requires specialist knowledge 
The new group will be led by Paul Aitchison who has over 30 years in the aerospace business on both the broking and underwriting side, most recently as Global Head of Space at AIG. Neil Fleming joins the new venture as Senior Risk Analyst, working most recently at AIG. Neil is a specialist in risk analytics and spent a decade as a Royal Air Force officer. Completing the trio is Lea Last, who also worked as part the Space Team at AIG.
Andrew Brooks, Group CEO commented: "The launch of this consortium by Paul, Neil and Lea fits within Ascot's wider strategy of providing capacity and technical services to proven underwriting teams who can leverage our resources to provide market-leading solutions to their existing clients and broking contacts."
The successful SpaceX mission has created new enthusiasm for space exploration. The private sector has been gearing up outside the public eye for many years now. Soon, Virgin Galactic and Blue Origin may both begin space tourism flights sending guests to the edge of space and back, but human space flight brings new risks to the companies involved. 
Paul Aitchison added: "Space is a unique and complex niche within the aerospace industry and requires a depth of knowledge to support the highly sophisticated client base. As we continue to see expansion and development within the Space sector, we aim to provide Lead-Market expertise which will deliver value to Brokers and Clients beyond just insurance capacity. The reputation of Ascot as a leading Managing Agent at Lloyd's is well known, as is its depth of underwriting experience and support capabilities. We look forward to joining Ascot and delivering a fresh and innovative solution to the Space industry."