ARMD launches Smart Van Alarm and tracker IoT solution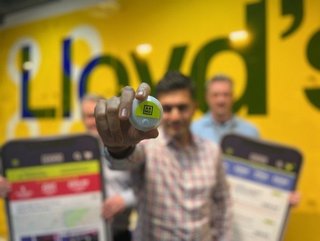 ARMD, the tradespeople insurtech, has launched its new IoT solution - the Smart Van Alarm and tracker to assist in underwriting
ARMD, the UK's leading tradespeople insurtech, has launched a new IoT solution aimed to assist in underwriting and reducing fraudulent claims.
The new Smart Van Alarm and tracker provided insurers with better underwriting data, reduces fraudulent claims and improves protection for tradespeople.
The launch follows ARMD's recent graduation from the prestigious Lloyd's Lab programme, and completes the insurtech's technology ecosystem. ARMD, which launched in 2020, offers a free tool inventory app, an online tool shop, and dedicated tool insurance for tradespeople.
ARMD aims to make insurance coverage easier and more affordable for tradespeople to protect their livelihoods, ultimately becoming the provider of choice for the business essentials tradespeople need to work, including their tools, van, and security. This complete package will be offered within one simple monthly payment and includes complete insurance coverage, seamlessly embedded for maximum protection.
The solution sees customers called instantly in the event of a break-in. The device also operates as a vehicle tracker, providing vital data for both underwriting and claim purposes.
The IoT device is self-installed, with no technical knowledge required, and is controlled via the ARMD app, so tool inventory, security, insurance, and van location are all in one place. This makes the whole process easier for insurers and tradespeople, and massively speeds up claim payments from many weeks to a few days.
IoT devices boosting insurtech services
According to ARMD, the unique IoT solution consists of four core elements: firstly, Record, with a free tool inventory app for tradespeople to digitally record their tools; secondly, Protect, with this IoT ARMD Smart Van Alarm; thirdly, Insure, with online tool insurance; and finally, Replace, with an online shop selling over 30,000 tools from major brands.

Speaking about the new rollout, Devin Chawda, co-founder and CEO of ARMD, explained: "We are thrilled to have our Smart Van Alarm up and running after many months of product development, and initial user feedback has been really encouraging. Our aim is to give tradespeople peace of mind knowing they are better protected, and insurers better risk mitigation and underwriting data.
"This development could not have come at a better time, as we have just successfully graduated from Cohort 9 of the Lloyd's Lab and will shortly be launching our much-anticipated fundraise, to accelerate the next stage of our growth in the massively underserved tradespersons' market."
Meanwhile, Rosie Denee, who runs the Lloyd's Lab, said: "It has been an impressive 10 weeks and ARMD has been an incredible team to have in Lloyd's Lab Cohort 9; the energy they brought to the Lab was fantastic. It is so great to see the excitement from the market about ARMD's products and I'm looking forward to seeing what comes next."