ARMD announces new embedded insurance initiative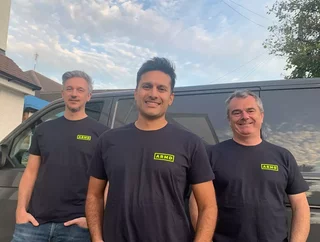 The offering is backed by RSA and will be geared towards protecting the livelihoods of UK tradespeople
The UK insurtech ARMD has launched a new RSA-backed product to tackle the lack of cover in the tool insurance market. 
According to reports, the new offering, through the combination of IoT technology and insurance, provides complete tool  protection for tradespeople. 
The ARMD inventory management app, smart IoT sensors, and embedded insurance proposition also aim to minimise business interruption and deter tool theft. 
Founded in 2020, ARMD is an Insurtech that combines technology with insurance to mitigate risk and minimise downtime for tradespeople. The insurtech's vision is to make it easier and more affordable for tradespeople to protect their livelihoods. Ultimately becoming the provider of choice for the business essentials tradespeople need to work, including their tools, van, and security. 
The ARMD e-commerce shop currently supplies over 30,000 of the top-selling tools that can be bought together with tool insurance at checkout and can also supply replacements for stolen ones. Tools bought from the shop are automatically added to the customer's digital inventory. 
Tool theft and data
Data from Direct Line for Business suggests thieves steal tools from a van every 23 minutes,  which equates to more than £80 million worth of stolen tools since 2017. 
"The circa three million tradespeople in the UK are under-protected and underserved and feel let down with the existing insurance experience. By embedding insurance in this way, we provide underinsured tradespeople with critical cover when they need it most," said ARMD CEO Devin Chawda. 
"In the past, not only have tradespeople needed to replace their tools at significant cost but they have also had the consequential cost of not being able to work. For the minority that are insured, it can take weeks to get a settlement. We are changing that, for good." 
The new offering is underwritten by RSA and can be purchased together with power tools or as a  standalone policy, is a new distribution channel for insurance instead of the traditional broker market. 
If a claim needs to be made, a bespoke report can be automatically submitted to the insurer via the  ARMD platform, speeding up the claim and reducing hassle for both the tradesperson and insurer.