AppMan gains ground in Thailand's insurtech sector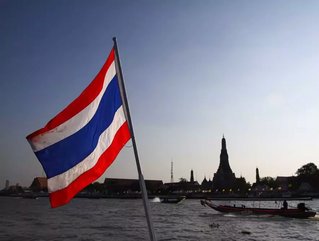 Thailand-based insurtech AppMan has raised US$4.6m in a Series A round designed to facilitate its expansion across the APAC region...
Originally founded in 2011, was immediately distinguished by being one of Thailand's first domestic software companies. With an executive team composed of insurance experts, it was only a matter of time before AppMan gained a reputation in the insurtech space.
The company focuses on developing digital products and services for the industry, including , , , and more.
Generating a higher impact
AppMan's Series A originated from 'Private Equity Trust for SME Growing Together 1', with acting as Trust Advisor. Contributing investors also included , Casmatt, , and others. 
The newly acquired funds will help AppMan expand further within the APAC region - it already has offices in Vietnam and Indonesia - and develop its tech suite, including artificial intelligence (AI) and insights screening capabilities. 
"The company is honoured to be partners with leading financial and investment institutions, and insurance businesses. Collaborating with all these partners will generate a high impact on our business. All of them bring something unique to the company and develop potential growth in the future," Thanapoom Chareonsiri, CEO and Co-Founder.
AppMan's ultimate goal is to create a SaaS (software as a service) system that is fast, easy to use, and limitlessly applicable to all forms of electronic devices.
Investing in Thai insurtech
In the same press release, Akaphan Amatyakul, Managing Director of Siam Alpha Equity, explained the purpose of Private Equity Trust for SME Growing Together 1:
"[The fund] invests in promising SMEs who develop products and services reinforced with technology.
"In the past, [AppMan] has developed and introduced new products that are practical and facilitate transactions for consumers, enabling [it] to capture large customers in the Thai insurance market and still have the opportunity to expand overseas, which shows a strong future growth trend. 
"The software developed by AppMan is also significant in line with the current global market conditions and the consumer behavior that has shifted to online. We are therefore delighted to support and be partners with AppMan. It will help Thai people gain access to life and non-life insurance products and drive the insurance market in Thailand for further growth."