Allianz Partners Launches Travel Insurance Cover for Revolut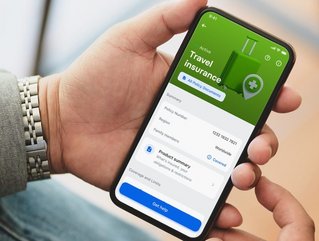 Allianz Partners have joined forces with leading digital bank Revolut to provide its customers with comprehensive travel insurance products
Insurance giant Allianz Partners has announced the launch of a new travel insurance service for Revolut customers, which see the industry leader pairing with one of the world's leading digital banks.
According to reports. Allianz Partners will provide its comprehensive travel insurance services to those Revolut customers who hold a Premium or Metal Account, initially in 31 markets across the UK and the EEA.
New cover from Allianz will protect Revolut customers from covid travel disruption
The new travel insurance products will be available via Revolut's financial super-app's Premium and Metal account holders. It will insure customers against a number of eventualities, including trip cancellations and interruptions caused by pandemics or epidemics, such as Covid.
As part of the collaboration deal, Revolut Premium and Metal Account holders will also be able to access a number of travel insurance benefits within Revolut's easy-to-use app. The Allianz insurance package includes protection for overseas medical emergencies, trip cancellation, trip interruption, lost or delayed baggage, and winter sports cover.
Reports say customers will also benefit from an around-the-clock medical assistance hotline and several added perks offered by Allianz Partners. The Premium plan provides cover for children or dependents up to the age of 17 while cover for Metal account holders offers extended travel liability cover and car hire excess.
Speaking about the new collaboration and product offering, Balazs Gati, global head of insurance at Revolut, explained, "Offering Travel insurance with Allianz Partners will give a significant boost to Revolut customers' confidence."
He added, "Our financial superapp offers a wide range of innovative in-app services in addition to those associated with banking and finance, with insurance a valuable asset in our product portfolio."