Allianz: Cyberattacks Top Covid in Risk to Global Business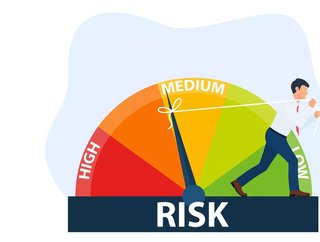 Allianz Risk Barometer says cyberattacks and ransomware events present the biggest danger to business for global companies in 2022
Global insurance operator Allianz has announced the results of a worldwide census carried out by the corporation's Risk Barometer, and has placed cyber attacks above the covid pandemic in terms of risk to businesses. 
The company said that cyber perils are the biggest concern for companies globally in 2022 and that the  threat of ransomware attacks, data breaches or major IT outages is a bigger concern for companies even more than business and supply chain disruption, natural disasters or the Covid-19 pandemic, all of which have heavily affected firms in the past year.
Risk for businesses and insurers
According to previous data released by the Allianz Risk Barometer, this is only the second time in the modelling solution's history that cyber incidents have been more of a cuase for concern than a global pandemic, with 44% of businesses citing it as their largest threat. 
Meanwhile, business interruption dropped to a close second (42%) and natural catastrophes ranked third (25%), up from sixth in 2021. 
Other rising risk factors, however, included climate change, which has climbed to its highest-ever ranking of sixth place, with 17% of rerspondents considering it with critical urgency. However, the pandemic outbreak category has dropped to fourth place on the list.
Insurance risk analysis data
The report by Allianz Global Corporate & Specialty (AGCS) is an annual research paper that incorporates the views of 2,650 experts in 89 countries and territories, including CEOs, risk managers, brokers and insurance experts. View the full global and country risk rankings here.
Speaking about the findings, AGCS CEO Joachim Mueller, explained, "Business interrupted' will likely remain the key underlying risk theme in 2022. For most companies the biggest fear is not being able to produce their products or deliver their services. 2021 saw unprecedented levels of disruption, caused by various triggers."
He noted that crippling cyber-attacks, the supply chain impact from many climate change-related weather events, as well as pandemic-related manufacturing problems and transport bottlenecks had wreaked havoc over the past two years. "This year only promises a gradual easing of the situation, although further Covid-19-related problems cannot be ruled out. Building resilience against the many causes of business interruption is increasingly becoming a competitive advantage for companies." 
Cyberattack risk by region
In the UK cyber ranked number one, reflecting the global result, as respondents identified it as a critical threat for 2022 (50% up from 42% in 2021). However, business interruption took second place, second place, and  in the wake of COP26, climate change was the biggest increase for the UK, moving to third in the rankings from sixth last year (31% up from just 17% in 2021).
Business vulnerability risk awareness increasing
While ransomware is the main motivator behind cyber concerns, awareness of BI vulnerability is growing, data shows. According to the survey, cyber incidents ranked as a top three threat in most countries surveyed. The main driver is the recent surge in ransomware attacks, which are confirmed as the top cyber threat for the year ahead by survey respondents (57%). 
Worrying trends include 'double extortion' tactics that combine the encryption of systems with data breaches; exploiting software vulnerabilities that potentially affect thousands of companies (for example, Log4J, Kaseya) or targeting physical critical infrastructure (the Colonial pipeline in the US). 
Scott Sayce, Global Head of Cyber at AGCS, explained, "Ransomware has become a big business for cybercriminals, who are refining their tactics, lowering the barriers to entry for as little as a $40 subscription and little technological knowledge. The commercialization of cybercrime makes it easier to exploit vulnerabilities on a massive scale. We will see more attacks against technology supply chains and critical infrastructure."
Over the past year, post-lockdown surges in demand have combined with disruption to production and logistics, as Covid-19 outbreaks in Asia closed factories and caused record congestion levels in container shipping ports. The Allianz report stated, "Pandemic-related delays compounded other supply chain issues, such as the Suez Canal blockage or the global shortage of semiconductors after plant closures in Taiwan, Japan and Texas from weather events and fires.
Philip Beblo, Property Industry Lead, Technology, Media and Telecoms, at AGCS, concluded, "The pandemic has exposed the extent of interconnectivity in modern supply chains and how multiple unrelated events can come together to create widespread disruption. For the first time the resilience of supply chains has been tested to breaking point on a global scale."