Akur8's US$30mn Series B to fuel US and APAC expansion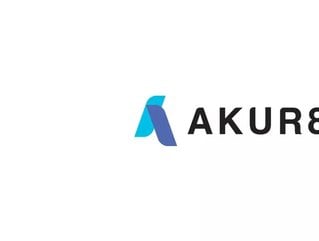 Parisian insurtech Akur8 has raised $30mn in a Series B round, capital which will be used as it expands out of the EU and into the US and APAC markets
Still a relatively new company in the sector, Akur8's progress since it was founded in 2018 has been characterised by cutting-edge tech, strategic growth, and a highly personable approach that clearly demonstrates the youthful innovation of insurtech itself.
The company strives to embody four key values:
Challenging a status quo that doesn't benefit customers

"Disrupt the known, organise the unknown"

Provide artificial intelligence (AI) tech with a distinctly human edge

Create solutions that will endure the test of time
At the heart of Akur8's business is its Transparent AI solution. Capable of empowering actuaries and pricing teams through better, faster decision making, the insurtech touts it as "the only solution that automates rate modeling while keeping full transparency and control."
Transforming insurance pricing
In just two years, Akur8 has acquired over 30 customers in 10 countries - including high-profile insurers like Munich Re, Tokio Marine Kiln, AXA, and Generali - and established additional offices in London and New York. Now, the company is keen to develop its business in the US' verdant insurance market and build its presence in APAC.
The Series B round, which comes just over a year after Akur8's $12mn Series A, was co-led by returning investors BlackFin Capital Partners and MTech Capital.
"The BlackFin team is thrilled to see Akur8 continue to spread its wings and deploy its next generation pricing platform across insurance carriers worldwide," said Julien Creuzé, Partner. "We have built a great relationship with the Akur8 management team and it's a pleasure to welcome new investors and continue this journey with them."
Guillaume Beraud-Sudreau, Co-Founder and Chief Actuary at Akur8, added, "We are humbled by the trust that our clients and investors have placed in Akur8. Building the future of insurance pricing powered by Transparent AI has been our goal since the first day of R&D. Now this vision has become reality and we can't wait to accelerate our growth to become the global reference in insurance pricing."
Cover image source: Akur8