AI Use Hits Record High in Fight Against Insurance Fraud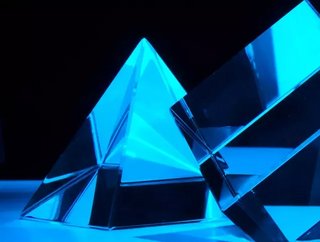 Anti-fraud technology is becoming increasingly common in the insurance sector, according to a new study by SAS and Coalition Against Insurance Fraud
In a recent study by Coalition Against Insurance Fraud and SAS, it was found that the use of artificial intelligence (AI) to fight insurance fraud has hit an all-time high.
The State of Insurance Fraud Technology Study found that as fraud shifts online with criminals leveraging data on social media and other sources, AI is becoming an increasingly important tool in tackling fraud.
The research also found that 80% of respondents said they utilised predictive modelling for fraud detection, which was originally 55% in 2018. The use of text mining has also gone up from 33% to 65% since 2018.
The insurance industry is increasingly adopting anti-fraud technology
Insurance fraud costs more than US$80bn each year in the United States alone. Schemes, malware, and even social media quizzes are all being utilised by fraudsters worldwide to steal critical personal information from unsuspecting customers.
The data is then traded on the Dark Web for a fraction of its value and used for all sorts of fraudulent purposes. As insurers adopt new technologies, they can detect more complex schemes and prevent such losses.
In this fight against fraud, artificial intelligence is becoming increasingly essential and plays a critical role in helping insurers protect their businesses and customers.
"We know that criminals are using advanced technology at scale to steal personal information and plunder billions of dollars from insurance companies each year," stated Kim Kuster, Principal Business Consultant in SAS' Global Security Intelligence Practice. "Wider adoption of emerging technologies and deeper investment in human- and machine-powered fraud-fighting capabilities will help turn the tide of fraud flooding the domestic and international insurance markets."
The use-cases of using AI to tackle fraud in the insurance sector
As artificial intelligence grows in popularity for criminals, it also becomes more critical for insurers to adopt it to protect their businesses.
The technology is becoming faster, more accurate and easier to use, making it a valuable tool in the fight against insurance fraud.
According to the study, "Anti-fraud technology is evolving rapidly. Artificial intelligence, geotargeting, automation, and other advancements in information technology set the stage for more technological evolution in the fraud fight."
Some of the benefits stated of using AI for fraud prevention include:
Automated warning signals,
Photo analysis technology,
Capability for producing reports,
Case management processes,
Exception reporting,
Link analysis and data visualisation.
The bottom line
As the use of AI in insurance fraud detection continues to grow, insurers can expect to see more benefits from the technology, such as increased accuracy and efficiency in identifying fraudulent activity.
With this valuable tool in their arsenal, insurers can better protect their businesses and customers from the costly effects of insurance fraud.
***