AI and Big Data Insurtech Startup 'nSurely' Raises €535,000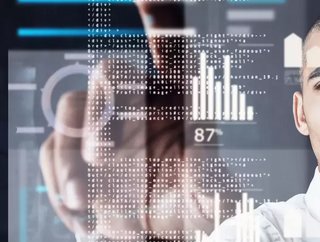 Irish insurtech platform nSurely, which uses AI and big data to provide usage-based insurance raises €535,000 euros in an oversubscribed funding round
Irish Insuretech startup nSurely has closed a €535,000 EUR fundraising round. The venture capital round was oversubscribed and attracted support from leading industry veterans, including the former CEOs of Linked Finance and Irish Life. The company is based in Cork, Ireland, and was founded in 2021 by Niall Crowley, Aravind Ravi, and Dan Foley.
AI and big data are being used by insurance firms via third-party providers like nSurely to power their business models
As a platform as a service (PaaS) insurtech company, nSurely uses artificial intelligence (AI) and big data to provide usage-based insurance (UBI) to insurance customers. It uses digital technology to create a more personalised and engaging experience for users.
The platform's real-time calculation of customer risk, which is made possible by telematics technology used to gather vehicle information, based on usage, mileage, and driving behaviour, allows for more accurate policy pricing and a better customer experience.
Commenting on the round, nSurely CEO Aravind Ravi said: "By gathering data in real-time and leveraging the big data analytics of the platform, we can give insurers actionable data to mitigate and price their risk while offering transparent and tailor-made motor insurance solutions."
Early-stage insurtech startups often find it the most challenging to secure finance from established players, but niche offerings like that of nSurely have been fortunate. According to market trends, most venture capitalists want to take a minimum risk by investing in established initiatives so as to increase their chances of stability, but are increasingly taking their chances with niche offerings.
Financing will undoubtedly be used to advance nSurely's development
nSurely will use this funding for product development including better predictive models which will lead to reduced pricing for consumers. It will also use this new round of funding to accelerate business development, invest in its platform and expand the company's team at their Cork head office, which is already advertising to fill four job vacancies.
The startup has already established operations in the Persian Gulf. Next year, it plans to begin pilot projects in Ireland and the United Kingdom, with further expansion planned. It comes as no surprise, then, that the insurtech space is heating up.
nSurely's technology has the potential to revolutionise the insurance sector
From big data to AI, and the Internet of Things (IoT), these technologies are all set to drive innovation in insurance. The sector, for example, will need to overcome a number of challenges in a rapidly changing digital economy.
According to Simon Huften, President of Life Insurance Canada, "In the end, the introduction of technology with insurance companies has made it much easier for sales agents to sell insurance companies' products and customers' purchase products. We expect to see insurance providers continue to make changes to their processes to streamline their processes and enhance the experience for everyone involved."
In summary, it is no wonder nSurely has been so successful in securing finance, with a clear plan to use technology to improve the customer experience in the insurance sector. The company is innovating in an area that is ripe for disruption and has the potential to make a real impact on how insurance is delivered. It will be interesting to see how the company develops in the coming years.
***