Addresscloud partners with Ambiental for climate change risk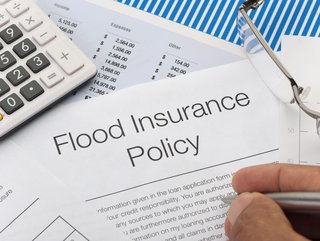 As climate change continues to change, insurers need to become more aware of new risks, that is why Addresscloud and Ambiental are partnering
Addresscloud, a geo-coding and property intelligence expert, has partnered with a leading provider of flood and climate risk data, Ambiental Risk Analytics (Ambiental), a company of Royal HaskoningDHV, to bring advanced climate change data to the insurer market.
As the global climate undergoes accelerated changes, the importance of accurate risk reporting continues to grow. Ambiental estimates an additional 1.2million properties across the UK could be at risk of flooding by 2050, something that insurers need to be modelling for right now.
Making predictive flood risk analytics more accessible
Founded in July 2015. Addresscloud provides a cloud-based API geocoding and intelligence platform to enable the insurance, finance, and logistics sectors to accurately identify and manage their exposure to geographic risks at rooftop level.
Headquartered in Cambridge, Addresscloud provides property-specific information, from leading data providers as well as their own insight covering the UK, Ireland and United States to give businesses an accurate picture of their risk.
Rob Carling, Channel Sales Manager at Ambiental added; "We are excited to partner with Addresscloud. Insurers increasingly want to work with providers who can facilitate access to detailed, accurate data but in a way that is straightforward to understand and utilise efficiently. Through working together we are placing our advanced, predictive flood risk analytics directly into the hands of our clients."
Providing customers with valuable insights
Ambiental's high-resolution flood data and climate risk models integrate seamlessly into Addresscloud's existing perils platform to help insurer clients to better understand and mitigate potential financial losses or other negative consequences of the rapidly changing climate on their Europe-wide portfolios.
The partnership has already attracted one of the major European insurers, which has signed up to access flood and climate risk data to provide valuable insights on its portfolio and improve its performance over the long term.
Mark Varley, Founder and CEO at Addresscloud commented: "I am proud to be making Ambiental's market-leading data available to our insurance customers across Europe. Insurers must begin to take a longer-term view of their risk profile, using advanced predictive flood risk analytics, overlaid with climate change data to understand their exposure over the coming years."