Acko reaches $200m total investment following Series D round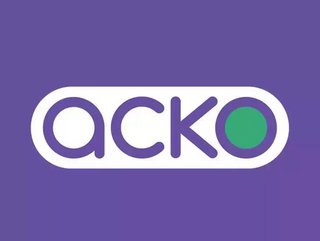 Indian insurtech Acko has secured US$60m in its Series D funding round, bringing its total investment to $200m as it seeks to transform insurance...
Indian insurtech has in its Series D funding round, bringing its total investment to $200m as it seeks to transform insurance.
Led by , the company's appeal was made apparent by the high-profile returning investors that participated, including , and .
"We're excited to join forces with one of the leading digital insurers in India, as well as other investment partners, to help support Varun and his impressive team as they continue their journey," said Oshri Kaplan, Director at Munich Re.
"As Munich Re Ventures' first investment in India, we look forward to the positive impact that digitally native insurance solutions will have on the country, with Acko leading the way."
It appears that, despite investment difficulties experienced by other aspects of , insurtech and Acko are maintaining strong interest; , which took place in March 2019, raised a near-equivalent $65m. 
Keen on dispelling perceptions of the insurance industry as being "beige walls and bleak souls", the company strives to bring a "vibrant and vivacious" atmosphere instead.
Founded only four years ago, it has so far sold 50 million unique policies and secured a position as one of India's fastest-growing companies in the sector. 
Insurtech: overhauling the industry
Insurtech's position in the market has experienced significant growth since the COVID-19 pandemic instigated a renewed interest in both insurance and digital technology.
($430m) strongly indicate that investors have recognised consumer preferences for simplified, customisable and fast policies, products and services.
As Ning Zhou, Head of Principal Investment and Acquisition for Asia, Swiss Re, commented: 
"Waterdrop is well-positioned to tackle the pain points of traditional insurance and pave the way for future breakthroughs in the industry, such as the accelerated technological innovation and digitalisation of the industry worldwide that we have witnessed during the COVID-19 situation."
Those pain points of the old industry - lack of transparency, convenience, relevance and sub-optimal service - are already being met by innovative companies in both the APAC region and globally. The quest to define insurance for the new normal continues.