Edelweiss launches Switch pay-as-you-drive auto insurance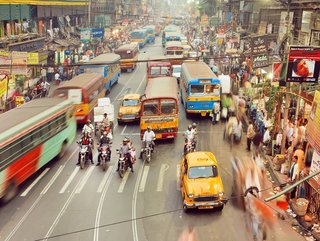 Indian insurer Edelweiss has launched a new iteration of its Switch pay-as-you-drive auto insurance cover, which incentivises people to drive safely.
Edelweiss General Insurance has launched the latest iteration of Switch, its pay-as-you-drive auto insurance proposition that utilises a telematics-based mobile app to monitor customers' driving.
The India-based company says the new product would "allow you to make the most of your car insurance premium", with insureds who use their vehicles less generally paying less. The app measures how much an insured drives as well as how well they drive, tracking driving quality in real time to provide a data-based assessment. This is then used to provide a personalised policy to customers, with individuals who drive safely and follow all traffic rules and speed limits receiving lower premiums as well.

"Edelweiss Switch 2.0 hopes to revolutionise the way people buy car insurance," the insurer says in a statement detailing the service. "We offer pay-as-you-use coverage, making it ideal for those who use their car occasionally. The app dashboard provides updated driving scores, offering instant gratification for good driving behaviour."
Switch customers can also choose to opt in to additional cover including key and lock protection, tyre and engine protection, and roadside assistance.

Switch 2.0 differs from the original Switch product in that policyholders are no longer required to turn coverage on or off manually. The app automatically detects when a covered vehicle is moving, prompting the policyholder to accept a push notification to turn on pay-as-you-drive cover.

India has fifth most dangerous roads globally

Usage-based insurance (UBI) for drivers is not a new concept. Insurers around the globe are increasingly incentivising customers with lower premiums if they use their car less, as is prevalent in the post-Covid world, or if they drive safely. Apps use GPS to monitor a driver's speed as well as other metrics like sudden braking.
But the fact that Edelweiss is applying this concept to the Indian market is particularly pertinent, given that India has the fifth most dangerous roads in the world, according to driving education company Zutobi. Figures from the World Health Organization (WHO) show that India has 15.6 road traffic deaths per 100,000 population, while just 7% of drivers are reported to use a seat belt. India has around 300mn vehicles on its roads, meaning driving conditions are often overcrowded and chaotic.
The challenge to insurers, then, is immense. With such a large volume of traffic and dangerous conditions, insurance companies have traditionally struggled to limit their exposure to risk. By incentivising consumers to drive more safely, Edelweiss is clearly hoping that it can make India's roads safer, and pass on the savings to customers.