Accelerant: A data-driven insurance platform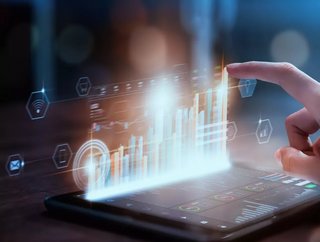 After raising $190mn in a funding round, we take a look at data analytics and risk exchange services provider Accelerant as it plans on expanding
Accelerant, a data-driven, technology-fueled insurance platform that empowers underwriters, was formed in October 2018 with the goal of providing a technology-enabled capacity solution to manage a network of member managing general agencies ("MGAs").
With a partner-first approach, Accelerant specialises in serving a carefully selected and managed network of managing general underwriters (MGU) and program administrators (PA) that it refers to as its Members.
Accelerant's InSightFull data platform helps members better understand risk, benefit from insights, and handle operational and regulatory complexity. Together, Accelerant works with its members to drive market-leading profitable growth, focusing on the small and medium-sized businesses that power our global economy and their niche insurance needs.
Helping consumers with their insurance needs
The company has recently announced it has raised in excess of $190 million at a $2 billion pre-money valuation led by Eldridge, with participation from Deer Park, Marshall Wace, MS&AD Ventures, and others. Existing majority investor Altamont Capital Partners also participated in the round. 
Accelerant will deploy the capital to continue to rebuild the way that underwriters share and exchange risk to improve outcomes for program managers, primary issuing carriers, and ultimate risk-bearers.
"At Accelerant our approach is pretty simple — which is maybe what makes it a little radical: We're bringing transparency, data, and shared incentives back into the equation, serving MGUs as important partners in the insurance ecosystem, and overall making it easier and more efficient to exchange risk. The approach is clearly resonating and successfully aligning incentives. I'm thrilled by this endorsement of our strategy and to have the opportunity to put this capital to work on behalf of our current and prospective Members in service of the industry at large. We look forward to working with new partners to apply our differentiated approach and technology to lines of insurance beyond SME within which we can have an equally significant impact," said Jeff Radke, CEO and co-founder of Accelerant.
Using technology and data to improve performance
Leveraging sophisticated data analysis of its underlying MGAs' books of business, as well as a long-term capacity commitment, Accelerant utilises technology to improve loss ratio performance and enable its partners to grow continually and profitably. In December 2021, Accelerant announced that it was expanding into the US markets. 
"Since our founding, we've maintained a strong focus on providing best-in-class MGAs with a low stress, high value relationship that delivers predictable, long-term capacity and a responsive, collaborative approach," said Jeff Radke, CEO of Accelerant. "The need for this service in the U.S. market is as great as it is in the UK and European markets, and we're excited to provide our future MGA members with an alternative to the conflicts, bureaucracy and short-term commitments inherent with traditional capacity solutions."