98% of car insurers face issues with pay-per-mile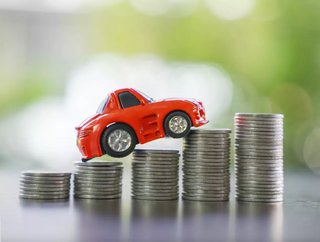 Latest research shows motor insurers are beset with challenges when attempting to add pay-per-mile products to their portfolios
A new study from the car insurance industry research body and SaaS insurance platform, By Bits, has found that motor insurers are encountering numerous challenges in offering pay-per-mile products. 
The research, entitled A customer-first future for motor insurance, revealed that up to half of motor insurers find speed of deployment and the time to market are the biggest challenges they face in the development of usage-based products. 
Another 40% of insurers found that cultural resistance with regard to automation was a factor, along with deployment costs and implementation. Customer resistance, lack of confidence in the marketplace and lack of knowledge were other strong barriers to launching usage-based solutions.
Usage-based insurtech services
However, conversely, and despite the challenges, the study also revealed that the majority of insurers predict that usage-based insurance will become mainstream and the norm by 2025. Over 75% said this was an attractive proposition, despite the fact that currently, only 30% of insurers are offering or attempting to implement pay-per-mile pricing models as part of their product offerings.
Speaking about the research results, Callum Rimmer, founder and CEO of By Bits said, "While it's understandable that insurers are somewhat hesitant and uncertain, most of these barriers are easily addressed with the right approach and support".
He continued, "The fact is that it has never been easier to introduce a usage-based offering. The technology is there, and so is the consumer demand, and there is now a huge window of opportunity for those insurers brave enough to get on the front foot and make it happen."
The data also suggests motor insurance companies are keen to bring usage-based policies to market in a timely and cost-effective way, navigating potential IT Integration and product development issues. 
Results showed 82% of insurers agreed that they need to keep up with emerging data-driven ecosystems or risk becoming obsolete. However, the pandemic has contributed to the difficulties, with 86% of motor insurers saying that delivering digital transformation has been a challenge over the past 12 months, while 79% state that keeping up with competitors offering usage-based policies has been difficult.
Rimmer said, "The retention that comes with delivering a more customer-centric and innovative proposition will allow insurers to dramatically increase lifetime revenue per policyholder. But in order to achieve these benefits, insurers need to develop the right mindset and skills to embrace innovation and change. 
He added, "They have to finally accept that the future of motor insurance will be very different to what they have known over the last ten or twenty years."