95% of insurers believe climate risk is investment risk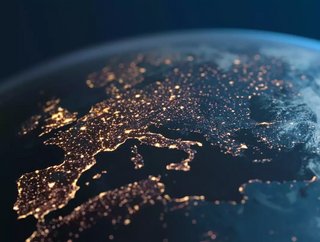 BlackRock study shows insurers are prioritising sustainable investing, and technological transformation, as concerns about climate change intensify
Following an unprecedented year of natural disasters, insurers are increasingly concerned about the implications of climate risk, with 95% of executives confirming it will have a significant impact on portfolio construction over the next two years, according to BlackRock's tenth annual Global Insurance Report.
BlackRock consulted 362 insurance company executives across 26 markets on their investment intentions and business priorities for the year ahead. In total, the participating firms represent US$27trn in investable assets.
The growing impact of sustainability, the requirement to diversify portfolios into higher yielding asset classes and the drive to digitise businesses are the dominant themes for insurers this year, the research has found.
Commenting on the findings, Charles Hatami, Global Head of the Financial Institutions Group and Financial Markets Advisory at BlackRock said: "An overwhelming majority of insurers view climate risk as investment risk, and are positioning portfolios to mitigate the risks and capitalise on the transformational opportunities presented by the transition to a net-zero economy. Insurers' growing focus on sustainability should be a clarion call for the investment industry."
Investing in technology
According to the research, nearly two-thirds of insurers are looking to increase spending on technology over the next two years.
In particular, the industry is moving towards integrated Asset and Liability Management (ALM) capabilities due to the competitive landscape, regulatory complexity, and the economic environment. Over the next two years, 56% of respondents plan to focus on ALM integration, with 45% prioritising multi-asset risk management. This is driven by the push to diversify investments, specifically into private markets, which has highlighted the need for a single technology solution with a whole portfolio view across a full spectrum of asset classes.
Digitisation is also playing an important role in meeting net-zero ambitions: 41% of respondents confirmed they are looking to increase investment in technology that integrates climate risk and metrics, a clear sign that analytics for "transition-ready" investments are a priority for insurers over the years ahead.
Anna Khazen, Head of BlackRock's Financial Institutions Group for EMEA, added: "In the decade since we have launched our Global Insurance Report, there has been an industry-wide transformation in how technology, sustainability, and regulatory complexities together impact insurers' investment priorities. A comprehensive and transparent view of dynamic portfolio risk, particularly risk associated with climate change, is not just a competitive edge for insurers – it's a necessity.
A focus on sustainability
Sustainable investing has continued to rise in prominence among global insurers, reflecting the tectonic shift towards sustainable investing. Half of respondents in the study indicated their reason for reallocating existing assets to sustainable investments is the ability of these investments to generate better risk adjusted performance.
While geopolitical risk remains the top concern for insurers, environmental risk is now considered a serious threat to their firm's investment strategy, with more than one in three respondents citing it as a potential headwind.
The findings also highlight that insurers continue to embed sustainability into their investment processes and strategies - nearly half of respondents confirmed they have turned down an investment opportunity over the past 12 months due to ESG concerns.
To hear more about different companies' ESG plans, make sure you check out the Sustainability LIVE event, taking place 23-24 February 2022 in London and available to attend online.