5 Insurtech Opportunities in the Short-Term Rental Market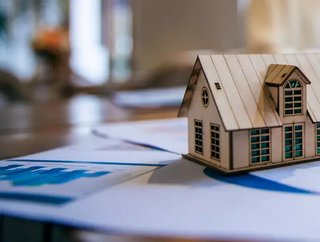 There is ample opportunity for insurers in the short-term rental market by leveraging technology to provide better customisation and pay as you go policies
The short-term rental market has become a part of everyday reality, with Airbnb boasting more than 150 million users. The prospect of renting houses on a short-term basis has never been easier to do. However, the risks are also more significant because there are limited protections for property owners or guests in this type of transaction.
According to Andrew Bate, Co-Founder and CEO at Safely, a leading insurtech and guest screening solution for the vacation and short-term rental market, "The short-term rental sector has seen significant growth in 2021, with more and more consumers choosing to stay in Airbnbs or similar. And with the flexible living trend set to continue into 2022 and beyond, a new wave of savvy homeowners are entering the marketplace themselves, keen to capitalise on the lucrative market opportunity that renting out their home presents, as they too choose to live and work elsewhere for extended stays. This means that people are using their homes differently, and this unlocks a new category of risk."
This article explores five insurtech opportunities to provide products and services for hosts or guests participating in the short-term rental market.
1) Property damage insurance for hosts
Personal homeowners insurance, also known as private or commercial property insurance, protects individuals and businesses from financial losses if their home is damaged by a covered peril such as fire, theft, vandalism, and damage by an unknown source.
The most significant benefit of this type of insurance is that it can help hosts avoid having to pay for damages out-of-pocket. Insurtech companies have a more substantial opportunity versus legacy insurers here because they have the technology to offer pay-as-you-go policies.
How it usually works: The insurtech company enters into a contract with the host to provide coverage for any property damage that occurs when renting out their home on a short term basis. In return, the host agrees to pay an hourly or daily fee.
2) Liability insurance for hosts
Liability insurance protects individuals and businesses from financial losses if they are sued for accidental bodily injury or damage to belongings that occurs while hosting guests.
Insurtech companies have a significant opportunity to provide liability insurance to hosts because they can provide real-time risk assessments and price policies accordingly.
How the opportunity could work: The insurtech company can use machine learning algorithms to determine the host's property value and estimate risks based on location. The insurtech company will then offer price quotes for policies that best fit those needs.
3) Cancellation and trip interruption insurance for both parties
Another type of insurance product offered by insurtech companies is Trip Cancellation / Interruption Insurance. With this coverage, hosts can recoup their revenue if a guest cancels.
The advantages here are twofold. First, hosts can offer more competitive prices to guests because they have this protection in place. Second, the guest only pays for coverage if they actually use it, which incentivises them to book with a host that offers trip cancellation insurance.
How the opportunity could work: The insurtech company will charge both parties an additional fee to cover the cost of cancellation and trip interruption insurance. The added expense will be built into the host's prices and stated upfront on their listing.
4) Personal accident insurance for guests
Personal accident insurance (PAI) is a type of insurance that provides coverage for medical expenses and losses incurred as the result of an accident.
When it comes to short term rentals, the insurtech company will offer PAI to guests who want to be protected from financial losses in case they become injured at the host's property. Typically, this type of insurance is offered as an add-on to a traveller's policy which means that hosts cannot provide their own coverage (unless it also covers a personal accident).
How the opportunity could work: The insurtech company charges guests an additional fee to offset costs associated with providing PAI, similar to how trip cancellation/interruption insurance is priced. These fees are then passed on to hosts in full or partially by adding them to their listing fee.
5) Health insurance for guests
While it is not common for guests to need health insurance while travelling, there are some instances where it is beneficial, like if they are travelling to another country.
Medical emergencies can be very costly, mainly when they occur abroad. Travel medical insurance can help guests cover the cost of medical treatment and repatriation (returning a guest's body to their home country) in the event something goes wrong. And using technology, insurers could provide it for a few US dollars instead of hundreds.
How the opportunity could work: By using machine learning algorithms based on historical data, the insurtech can determine which guests are more likely to use their short term rental and therefore have higher risks for medical expenses, so it would be worthwhile to pass those costs along to the guest.
The long-term prospects are exciting
Insurtech companies have an opportunity to provide insurance products and services to hosts and guests alike. Another possibility is by creating APIs to plug into existing proptech platforms such as Airbnb or Booking.com because they improve customer experience. Short term rental insurance products will not be a complete game-changer, but they do represent an opportunity for insurtech companies.
"The moment you open your home up to a paying guest, you transition from a homeowner to a business owner and your traditional homeowner insurance policy no longer provides the coverage you need. This new type of risk is currently undercovered in the industry, and it presents a huge market opportunity. I believe tech innovation in the insurtech space, particularly in terms of integration with operations, will be key to getting the right insurance solution in place for this hybrid homeowner/ property manager," added Andrew.
It is an exciting time for the insurance industry as technology improves how products are designed, delivered, and consumed. One can only imagine what insurtech will bring to the short-term rental market in the years to come!