Sigo helps the US' underserved Latinx auto insurance market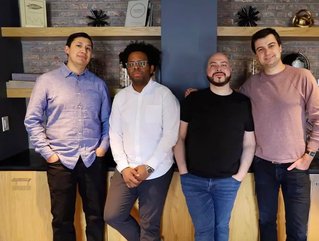 Auto insurtech Sigo is on a mission to meet the insurance needs of the US' Latinx and immigrant communities...
Founded in 2019, the has a deep understanding of the Latinx market's needs and pain points.
Having now secured US$1.5m in seed funding, with investors including and , Sigo intends to launch a new auto insurance product that will eliminate bias from the underwriting process.
It will do so in its characteristic way: no broker fees, personalised coverage options, and full transparency.
"Traditional auto insurance companies favour a specific type of customer: affluent, suburban drivers who have consistent coverage and can afford increased coverage limits," Néstor Hugo Solari, Co-Founder and CEO.  
"But this largely excludes a demographic that's made up more than half of America's growth in the last decade: the Latinx population. Customers are left penalised for having limited credit, education, or insurance history, factors that have zero impact on how you drive."
Maximising the auto insurance market
Karl Gouverneur, Chief Technology Officer at Struxtion, former CTO at Northwestern Mutual, and one of Sigo's investors, estimates that the emerging US standard auto insurance market is worth $20bn. However, he is critical of legacy insurers for not maximising profitability and not delivering value or quality service to customers.
"Sigo has built a solution for a vastly underserved segment of customers who, unfortunately, may only know a discriminatory system."
This makes an important argument: discrimination in the market is ultimately a negative for everybody, both individuals and businesses, and the case for greater financial inclusion is a clear.
So far, Sigo has managed an 80% customer retention rate, written hundreds of thousands of dollars worth of premiums, and delivered - the first Spanish-language safe driving app in the US.
The global insurance sector is already contending with a number of different are threatening its profitability. Alienating profitable markets is a risk that cannot be afforded, and meeting underserved needs will require empathy, a tech-based approach, and leadership familiar with the issues.
"How can insurers serve immigrants and Latino customers if the industry itself lacks an understanding of their experiences and needs?" questioned Júlio Erdos, COO and Co-Founder. 
"The lack of diversity within senior levels of insurance creates blind spots. That's why Sigo is proud to serve our community with a team that is 100% Black- and Latinx-led."
Pictured: Sigo executive leadership team (left to right): Ivan Arambula (VP of Engineering); Randel Bennett (VP of Insurance); Néstor Hugo Solari (CEO); Júlio Erdos (COO)
Image source: Sigo