Rebuilding insurance: Culture, value, and technology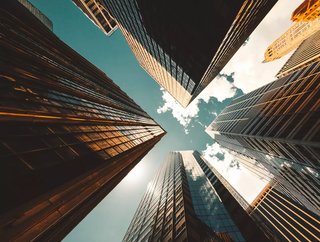 A new report from McKinsey has examined the qualities insurance companies must exemplify to grow in the future: culture, value, and technology
"The insurance industry is at a critical inflection point," stated McKinsey in its recent article 'The future of business building in insurance', and it's hard to disagree.
Before the COVID-19 pandemic, digital transformation in other areas of finance, as well as disparate sectors like e-commerce, had already begun to place pressure on insurers to introduce more personalised products, automated services, and online experiences.
However, the events of 2020 made adopting digital an inarguable survival strategy for incumbents, particularly as digital-native insurtechs captured the market with flexible offerings that seemed better equipped for highly changeable circumstances.
Reconsidering insurance
Insurance as a whole has never strayed from being an attractive and lucrative target for investment. Indeed, this is quantitatively borne out by Willis Towers Watson's findings in January 2021 that an estimated US$7.1bn had been channelled to insurtechs alone in 2020.
Nevertheless, this does bear the question, 'Are incumbents similarly flourishing? And, if not, how can they match their more tech-focused competitors?'
McKinsey states that insurance now has an opportunity to progress from being a reactive ("repair-and-replace") to a proactive ("predict and prevent") industry across all its major verticals: P&C, life, reinsurance, brokers, etc. 
The use of analytics and IoT devices to enrich customer data is already being explored and implemented by major companies (see: Vitality) to provide coverage based on well-being. This is a good first step, but McKinsey suggests it is only the beginning; the true goal should be a wholesale reappraisal of leadership culture and overall business structure.
McKinsey's six elements for rebuilding insurance 
CEO buy-in: Perhaps the most important overall, a company's transformation must be guided by "clear, visible, and sustained" leadership from senior management, but particularly the CEO. "Leadership can also demonstrate [...] commitment by incorporating business building into corporate strategy and allocating people and capital to the effort."

Value trumps ideas: Instead of implementing exciting but untested ideas, insurers should focus on maximising the value of the assets and advantages they already have.

Test-and-learn culture: McKinsey points out that fast iterating is now easier than ever before, "Organisations will not do everything right at first, but if they commit to systematically incorporating what they learn, they will develop the right capabilities in time."

Open architecture: Building on the last point, the agility to quickly adapt system infrastructure is key when today's innovation becomes tomorrow's 'table stakes'.

Balance corporate support: New businesses cannot thrive without some assistance from their parent company, yet the latter can sometimes stifle the former. A balance must be struck to ensure both resources, skills, and funding are optimised.

Measure success: Too often, goals are set without any background research or proper analysis after the fact. Insurers need to establish clear milestones to record achievements and set up high-quality data streams to measure progress.
"With the long-term rise of ubiquitous data and real-time technologies, building new businesses to meet evolving customer needs has shifted from a luxury to a requirement for long-term success," concluded McKinsey. "Adept business builders will win in this next era. The key is to commit to the undertaking and get to work.