Panaseer finds cyber insurance industry under extra pressure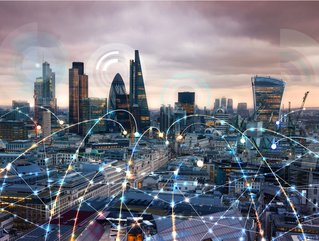 New data from Panaseer has seen an increase in cyber attacks has led to more pressure on organisations to have the correct cyber insurance
The enterprise security company, Panaseer, has released data from a new survey showing the actions that enterprises are willing to take to solve the escalating cyber insurance crisis.
The increase in frequency and cost of ransomware attacks has made ransomware a board-level risk and put the cyber insurance industry under extreme pressure.
This was reinforced in Panaseer's study which surveyed over 1,200 global enterprise security leaders and found that 84% of respondents said their Board now wants to understand their ransomware protection levels. As such, nearly all (91%) security leaders are reporting their ransomware protection levels to the Board. For 86% of security leaders, ransomware protection is a budgeted 2022 priority.
Increase in cyber insurance claims
The growth of ransomware has led to an increase in the frequency and value of cyber insurance claims. As such, many insurance providers have increased their premium prices and turned away prospects without sufficient cybersecurity precautions.
Many insurers are now wanting some form of verification that businesses are taking the correct cyber hygiene measures, so they can more effectively price and allocate cover.
Reducing cyber insurance premiums
According to Panaseer's research, all the security leaders would be willing to demonstrate the strength of their cyber programme to cyber insurers, with data-driven metrics, if it meant they could reduce their cyber insurance premium. However, none of them are ready to do this immediately.
Just over a quarter of security leaders (29%) believe they will be ready in the next 12 months, 57% hope to be ready in the next 13-24 months, with 14% not sure when they will be able to share the data. The most prepared industry is financial services (46.5% of respondents would be ready in the next 12 months), followed by healthcare (46%), utilities (27%), life sciences (21%), energy (20%) and lastly retail (13%).
Nik Whitfield, Chairman, Panaseer: "In recent years, Ransomware has been the most high-profile risk in cybersecurity, which is why many Boards are concerned about its potential for disruption and damage. Thanks in part to the proliferation of ransomware claims during the Coronavirus pandemic, cyber insurers have also been forced to pay out on underpriced policies, pushing their portfolios towards being loss-making. The result is that the market has hardened, insurers have withdrawn and it's much tougher for customers to get insurance at all, let alone good value on a policy.
"As insurers look to find a way to make cyber protection workable for both parties, organisations will need to improve the way they communicate their security posture. We're moving towards the era of evidence over opinion, hard data rather than subjective questionnaires."