Metromile creates a new car insurance experience for Ford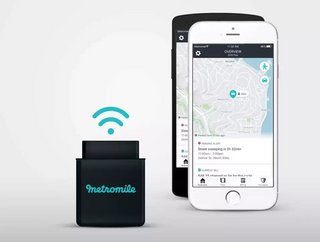 VC-backed startup Metromile has announced its collaboration with Ford Motors to create bespoke policies for the latter's customers...
VC-backed startup its collaboration with to create bespoke policies for the latter's customers.
Metromile, which was recently placed seventh on our '' list, is renowned for its leading 'pay-per-mile' approach to car insurance, wherein competitively priced base-level premiums are supplemented in small increments dependant on the policyholder's accumulated mileage. 
Combining cutting-edge machine learning technology and a simplified customer interface, the company is an exemplary example of how insurtech is disrupting the rigid paradigms of 'legacy insurance'.
A new experience
Buyers of eligible Ford dealership models will have integrated connectivity to Metromile, which subsequently uses in-built sensors capable of relaying streams of real-time data to analytical software. Miles recorded by the car's odometer are then recorded and added to the driver's policy accordingly.
"This is an important milestone for Metromile, and it's even more important for drivers. That's why I'm so excited about it," said Dan Preston, CEO, in a blog post.
"Ford will help us rapidly evolve how we price insurance, measure real-time risk, and put drivers in control of an individualised pay-per-mile rate based on how and how much you drive. Connected vehicles like Ford's, packed with sensors and safety features, open up myriad opportunities for us to leapfrog ahead in each of these areas."
Metromile's business model has taken on even greater precedence in recent times; as the COVID-19 pandemic continues to reduce the necessity for commuting or car usage in general, consumers stand to make significant savings by choosing insurance cover which takes their reduced activity into account.
Regarding this latter point, Alex Purdy, Director of Business Operations, Enterprise Connectivity, Ford Motor Company, , "Metromile's approach to insurance is an excellent example of how connected vehicles can help people save money by simply paying for only what they use. 
"This is another way Ford's latest connected vehicles are improving the ownership experience for our customers."