Marshmallow partners with AA to deliver Marshmallow Assist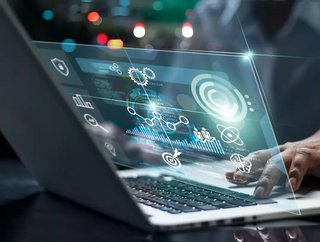 New and existing customers will now have the opportunity to add breakdown assistance to their policy, with Marshmallow Assist, powered by the AA
Marshmallow, a digital insurance provider, has partnered with the AA to deliver award-winning roadside cover for its customers. 
The partnership will enable Marshmallow customers who add breakdown cover to their policy to receive Roadside Assistance, Home Start and National Recovery to support them with any vehicle issues.
Drivers can also be reassured the AA has them covered if they are making the switch to electric vehicles. The breakdown provider has the highest number of EV trained technicians and its innovative Freewheeling Hub has transformed the recovery process, enabling its Patrols to tow EVs when others can't.
Making insurance more inclusive 
Marshmallow has seen rapid growth since it was established in 2017 and its partnership with the AA reflects its continued dedication to delivering the very best customer service.
The company was initially established to make insurance more inclusive and provide cover to those unable to secure it elsewhere, such as low-income and migrant applicants. Today, after a successful $85mn Series B fundraise, valuing the company at $1.25bn, Marshmallow has ambitious plans for further growth, with new products and services for a market-wide audience in the pipeline.
Oliver Kent-Braham, CEO and Co-Founder at Marshmallow, commented: "Marshmallow was established with customers front of mind and, as we grow, reducing driver stress remains our priority. Partnering with the AA is another key milestone and one which will enable us to ensure our customers get the very best experience at every stage of their journey. The AA has a long-standing, award-winning reputation for customer service and we know that from the second one of our customers contacts them to register a breakdown, through to a Patrol arriving to support, that they're in the very best hands."
Using technology to grow the brand
The business' innovative use of technology, big data and artificial intelligence has enabled it to grow into a serious challenger brand that aims to be one of the largest players in the insurance industry.
Gavin Franks, director of business services at the AA, added: "Our partnership with Marshmallow is the perfect fit as customer service is so important to both businesses. We're excited to be working with such a dynamic organisation, that's made such a real difference in making insurance accessible and affordable to so many – and its rapid growth is set to continue. We'll be giving Marshmallow's drivers total confidence that they're supported at every stage of their journey."