Insurtech and Operational Focus for Digital Insurers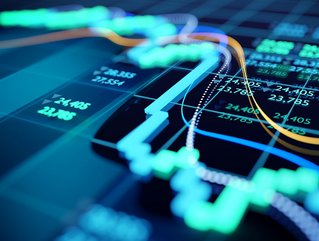 Brad Hawkins is Senior VP of Products & Solutions at ServicePower. He looks at redefining the focus of insurance operations in a transforming space
In recent years, the digitisation of the insurance industry has accelerated at a rapid pace. This change is the result of an increased need for flexibility in remote operations, evolving customer expectations and the reorganization of business priorities.
Line of business buyers in insurance are focusing on digital platforms and technology partners that can implement insurtech tools to help both clients and adjusters. The prioritisation of service quality and customer retention has demonstrated a need for integrated digital service solutions, especially field service management (FSM) software.
Perks of partnership for insurtechs
For many insurance companies, the use of technology to improve service and product quality and grow their business through new and existing customers is constrained by internal technical and compliance debt. Partnering with a solutions provider allows insurance operatives to evaluate platforms in accordance with their specific needs. Additionally, technology partners can tailor offerings to seamlessly integrate into existing workflows and empower adjusters with mobile solutions to hone their craft.
For field adjusters who are always on the go, mobility is key to quick and efficient service. Solutions providers can equip adjusters with productivity tools for the mobile workforce, which can improve visibility, enable compliance and reduce risk. Adjusters can review all customer history from a mobile device when servicing a claim and leverage partner technical support and intra-organisation member communication to spend less time on-site and be confident in their diagnosis and solution of the problem.
Adjuster optimisation and insurtech innovation
Insurance adjusters are an essential component of the claims lifecycle, often traveling to a site to evaluate and document damages for compensation. As field operators and brand ambassadors for an insurer, the timely execution of adjuster duties is essential to exceptional customer service and retention. Integrating FSM technology into field adjuster operations allows workers to leverage digital tools to improve service quality and efficiency. AI-based scheduling allows insurers to optimise and maximise productivity, efficiency, and utilisation of field adjusters so that the closest worker with the right equipment and information can service the appropriate claim.
Augmented reality (AR) can act as a second level of support by providing visual overlays of diagrams and instructions while also enabling "see-what-I-see" remote collaboration with expert technicians. Additionally, FSM can empower adjusters to manage workloads with direct access to a holistic schedule view and instant access to true, real-time availability. Access is essential, especially for digital claim assessments. As more insurance claims are fielded and addressed remotely, having a central location to upload photos, corroborate claimant statements and communicate with clients is vital.
Data-driven decisions and insurtech solutions
In today's marketplace, there are more digital touchpoints than ever before. Insurers know this and are increasing spending on information and data services to become better-informed operators. With an increased focus on business consulting to scale insurtech investments, providers should look for solutions that provide reporting and analytics to propel data-driven decision-making to the forefront of business strategy. Field service management software can gather data and monitor and report business performance and key performance indicators KPIs through convenient dashboards for both adjusters and business leads.
By tailoring the system to track specific business rules, managers can generate alerts using system and external service-related data to help adjust strategies in real-time. Additionally, FSM technology automates warranty, property and casualty, and other insurance claim processing through intelligent auditing systems. By using logic-dependent algorithms, FSM can identify fraudulent claims to ensure validity before payment. Insurtech tools like FSM allow insurers to collect relevant claim data in one central location, incorporating reporting and analytics to monitor business performance and KPIs relevant to identifying and combating fraud, upselling customers at appropriate times, and reassess overall strategy.
Customer centricity and data analytics in insurtech
Implementing the tools to capture customer data is important, but even more so are the ways in which an insurance provider can personalize products and services to grow the customer base. FSM can help insurers better understand their clients' unique histories, pain points, and projected needs to personalise service and offerings. As 91% of consumers say they are more likely to shop with brands that provide offers and recommendations that are relevant to them, such suggestions will delight the customer by demonstrating an understanding of their needs.
Also, insurance adjusters often interact with customers during strenuous times of loss and must become a trusted representative of the insurer. Offering additional transparency into the claims process with a self-service customer portal will help guide the client from the first notice of loss (FNOL) through the entire customer journey. Clients can upload their own photos, view claim history, and track real-time global positioning system (GPS) updates of their adjuster's schedule, owning their experience and designing it to their needs.
Tailoring the perfect customer experience is important during strenuous times and shows the value of impeccable service. According to Gartner, 86% of customers will quit doing business with a company due to a negative customer service experience, yet satisfied insurance customers are 80% more likely to renew their policies. By leveraging digital field service tools, insurers can make better business decisions and improve customer experience from FNOL to completion while retaining their customer base and implementing technology-based practices that will serve as a foundation for sustainable growth and knowledge building.
About the Author: Brad Hawkins is Senior Vice President of Products and Solutions at ServicePower and oversees product management and pre-sales engineering. A long-time veteran in the world of field service technology, Brad brings more than 20 years of experience in workforce management software.