Insurance firms must play digital catch-up after COVID-19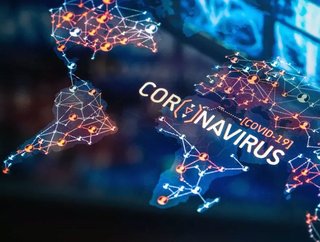 Insurance companies have been slow to uptake digital delivery systems. Now COVID-19 is here, they have little choice but to comply, says a new report...
Insurance companies have been slow to uptake digital delivery systems. Now COVID-19 is here, they have little choice but to comply, says a new report.
Insurance companies have mainly relied on more traditional paths of approving claims and new products. But, says a report from , they must now embrace the digital age and move with the times, because the landscape has altered irrevocably.
Traditionally, insurance firms have shown resistance to the idea of complete digitisation. Rather than offering their services via mobile apps and online application forms that garner swift results for the customer, they have relied on phone-in call centres, personal visits to carry out assessments, and approval wait times on products. 
All these elements are now taking them behind the curve in terms of deliverables to customers. 
The global business industry has changed – and although this has been accelerated by the pandemic, customer requirements had already begun to change prior to COVID-19. Consumers want swift, digital responses to queries and they want access to insurance products with the immediate deliverability that apps provide. 
Indeed, only those insurance companies that have embraced the digital age have seen unprecedented growth in the past year. 
Digital success
For example, companies turning to digital solutions and systems globally have risen 20% over the past year alone. To put that in perspective, it's almost four times the compound annual growth rate of the previous four years.  
Also, when leading insurers in the US, UK and Australia did adopt a digital strategy, the Bain survey showed that this forward-thinking move meant they were more likely to have a cutting-edge website. 
The study also showed they were almost three times as likely to offer both instant online approval (a much-valued customer objective) and video communications as a face-to-face option. 
Essentially, their customer services were better than other insurers relying on more traditional means. 
Money-saving
At a time when the majority of companies globally are looking to streamline their operations and create a more resilient working environment, the implementation of digital services makes financial sense too.
Improving the online experience, whether it is via website or app, reduces the need for labour-intensive phone calls and in-person visits. Quick and seamless online interactions also earn greater loyalty from customers in most locations, but especially for those seeking P&C products. 
A slow uptake
Unfortunately, despite all the evidence pointing towards positive outcomes for companies adopting digital procedures, the uptake has been (and continues to be) slow. Only an estimated 20% of insurance brokers in the UK, US and Canada provided any type of online or mobile service portals for their products. 
The Bain study suggests four ways insurance companies can combat the slow transition to digital servicing. 
Streamline customer service: Many insurance companies have procedures that annoy, rather than attract customers. For example, too many enquiry calls, forms being incorrectly filled in and delays in approving policies. 
Introducing customer-led systems: Embrace the self-service options that put the customer in control and provide digital support, like a chat communication facility. Avoid delays and additional in-office work by aiming for straight-through-processing.
Reduce unit costs: By simplifying procedures, the costs to the company will fall. Pass that onto the customer as an added incentive.
Go digital with sales: Lots of online portals offer insurance deals through digital brokers that have online application forms for products. 
Use social media: Companies have reported large upticks in profit and sales simply by investing more in their Facebook marketing. 
Ultimately, the companies that are currently thriving in our pandemic-stricken world are those that have provided customers with more ideal shopping and service portals. Moving with the times, however tough they may be, will result in better growth and profits.