Hyland shows the route to digitally transforming insurance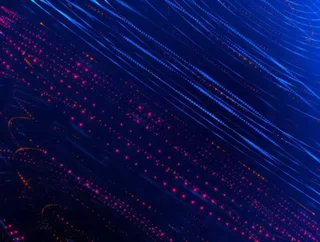 A whitepaper distributed by Hyland and researched by Strategy Meets Action (SMA) outlines how insurance companies can develop digital capabilities...
A and researched by outlines how insurance companies can develop digital capabilities.
Highlighting the significant progress in the sector already made by innovative InsurTech startups, Hyland enthuses the potential of digital transformation to enhance services, deliver new products and augment the overall customer experience.
The whitepaper considers that the time for insurance companies to move beyond simple claims transactions has come; with startups demonstrating that available technology can be used in strikingly creative ways, there has never been a better time for large-scale industry change.
Reimagining insurance
As such, the whitepaper addresses some key areas and elucidates how focusing on each part can form a crucial element of a successful digital transformation. Some of these include:
Productivity: "There are huge opportunities in claims to reduce settlements without negatively affecting customer satisfaction," says the report. 
Indeed, by widening the scope of data collection and upgrading to analytical facilities capable of settling claims faster, more accurately and with more incidence of fraud detection, insurers can improve underwriting appreciably. 
Customer experience: Furthermore, in the digital era, customer engagement can be elevated by allowing them to capture data directly using their smartphone, thus making the data more accurate and involving the client more substantially.
Solution integration: The whitepaper states that integrating enterprise content management (ECM) and business process management (BPM) in a centralised system can unlock valuable efficiencies within insurance operations.
"By linking together structured data from a transaction with related unstructured data, and then managing this information via common workflows, the proper systems or individuals are able to take action, resulting in an optimum solution."
Hyland Software's OnBase
Based in Westlake, Ohio, Hyland Software specialises in industry-specific solutions, utilising an extensive ecosystem of 300 partners to deliver best-in-class, digitally-based operational solutions. 
Currently serving in excess of 500 corporate customers in the insurance sector alone, the company's OnBase platform has helped users achieve 25% compound average growth over a five year period. The features of the OnBase software suite include but are not limited to: 
Document and content management
Process automation
Core system augmentation
(Microsoft) SharePoint integration
Compliance documentation