Digital insurance solutions for achieving higher ROI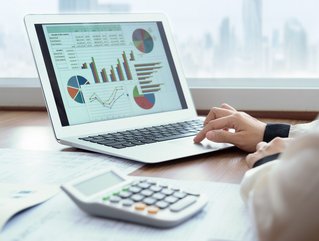 ServicePower's Chief Solutions Officer Brad Hawkins discusses digital insurance solutions and optimising scheduling for higher ROI
In today's saturated market, insurance carriers face greater competition and an increased need to cut costs while delivering a more personalized customer journey. Many insurance companies still rely on antiquated manual processes for finding, scheduling, and dispatching field adjusters to review and process claims. These methods pose a consistent drain on company funds and negatively impact adjuster utilization and policyholder satisfaction. Luckily, integrated technology platforms can help insurers revitalize their dispatching system for higher ROI and customer satisfaction.
Intelligent insurtech solutions offer results
Long gone are the days when property and casualty insurers lose money for lack of productive claims processing. Digital AI-powered software solutions can now offer reduced claims turnaround time and increased efficiency through automated adjuster scheduling with little effort on the back end. Business-specific logic can assign the best adjuster to a claim assessment, based on location, skill set, and customer history, maximizing individuals' utilization for minimal downtime and wasted resources.

Additionally, integrated platforms with digital engagement solutions offer insight into real-time job status for exceptional customer satisfaction and communication from first notice of loss throughout the entire claims lifecycle. By employing a system that can automatically dispatch and track both employed and independent adjusters, insurers can have a superior understanding of adjuster productivity and operational efficiency to better their systems for the greatest customer service possible. A digital system, as opposed to current manual ones, can also gather data, monitor and report business performance and key performance indicators through dashboards, and generate alerts using the system and external service-related data to help adjust strategies in real-time.
Insurers who digitize adjuster scheduling processes have experienced a 40% decrease in expenses related to adjuster productivity including a 20% reduction in overtime. These systems also offer a single point of communication with customers for higher satisfaction and net promoter scores (NPS) as clients have complete visibility into the schedules and locations of adjusters, omitting the need for call centers and long wait windows. Manual claims management and distribution is a thing of the past, and by partnering with the right technology providers, leading property & casualty (P&C) insurers can experience 12x annualized ROI for better business growth and performance.
Invest in the proper tech partners
Although every business strives to achieve independent success and build a thriving brand and customer base, few do it alone. Strategic technology partnerships are an essential element in today's market, however, when selecting a teammate, it is important to choose companies that can integrate easily into existing systems and offer collaborative models across platforms. For example, many insurance providers have partnered with field technology companies to cover the entirety of the claims lifecycle from first notice of loss to reimbursement.

Organisations like Guidewire use partnerships to develop custom insurtech solutions that enable adjuster productivity, operational efficiency, travel optimization, and policyholder engagement. As a major player in P&C software, Guidewire ClaimsCenter leverages field service technology for Schedule Optimization to quickly assign the best adjuster to a claim assessment, enabling insurers to deliver faster, more efficient service to policyholders throughout the claim lifecycle.
These partnerships are founded on the interoperability and security of integrating claims processing and scheduling software into each insurance company's personal platforms. When assessing technology partners in the insurance sector, it is important to review how software providers are extending the value of their products for a holistic and integrated system so that insurers can properly digitize and expand their offerings to customers. From first notice of loss to settlement, connecting optimised adjuster scheduling through Guidewire ClaimsCenter can reduce costs and increase efficiency and policyholder satisfaction. Partnering with leading technology providers also ensures that the proper doors remain open to other players in the ecosystem and industry experts, should there be a need for supplementary solutions in an insurer's digital portfolio.
As insurtech solutions become more advanced and widely used across the industry, it is important for insurance providers to assess technology partners who can automate tedious manual processes, track business analytics for informed decision making, facilitate connections within the tech ecosystem and help contribute to their bottom line, all while achieving a high ROI. Automating and optimising adjuster scheduling is a major step toward a successful digital transformation and can pull P&C providers ahead of the competition while maintaining high customer retention and reputation.
About the Author: Brad Hawkins is Senior Vice President of Products and Solutions at ServicePower and oversees product management and pre-sales engineering across North America and Europe. A long-time veteran in the world of field service technology, Brad brings more than 20 years of experience in workforce management software.