Cowbell: Meeting demand for cyber insurance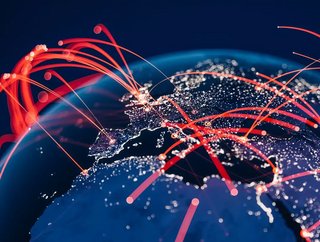 Cowbell has introduced Cowbell Re, in order to meet the growing demand for cyber insurance in 2022
Founded in 2019, Cowbell Cyber is an AI-powered cyber insurance provider for small to medium enterprises (SMEs). 
As the risk landscape is continuously changing, businesses are looking for a cyber insurance option to fit their needs. In order to meet this rising demand, Cowbell Cyber has launched Cowbell Re, its cyber insurance captive, to help policyholders build cyber resiliency and close insurability gaps. 
Rising demand for cyber insurance in an ever-changing landscape 
The new offering will allow the company more flexibility in addressing expanding demand from its growing distribution network of 2,000 agencies and 12,000 producers nationwide. Cowbell Re will support Cowbell's expected growth trajectory while aiming to keep loss ratios at the lowest in the industry. 
To date, Cowbell's policyholder base has grown over 5,000% year-over-year, and is forecasted to triple during the 2022 calendar year.
"Cowbell's cyber insurance platform brought innovation, efficiencies, and robust cyber coverage to the market as we developed the industry's largest cyber insurance distribution network," said Jack Kudale, Founder and CEO at Cowbell Cyber. "With the launch of Cowbell Re, we are directly taking on risk and reiterating our commitment to empower businesses to minimise cyber incidents."
Providing customers with protection
The COVID-19 pandemic has been recognised as one of the biggest contributors to the fast growth of the cyber insurance market. The pandemic accelerated the digitalisation of business operations and made businesses adopt work-from-home setups. These abrupt changes to work created a larger surface area for cyberattackers to exploit.
In Munich Re´s 1st Global Cyber Risk and Insurance Survey, it was found that respondedents believed in digitisation, but 81% of C-level respondents think their company is not adequately protected against cyberthreats.
In 2021, Cowbell noted 'exceptional' growth, driven by its AI-assisted underwriting, reaching over $200 million in premium run-rate. Unique to the cyber insurance industry, Cowbell's modern underwriting is backed by data, AI and the industry's largest risk pool – 21 million accounts covering 62% of U.S. SMEs. 
Cowbell's underwriting improves risk selection, validated by below-industry reported claims (less than 1%), and responds in near real-time to emerging threats without losing speed in its ability to present quotes and issue policies.